Food-storage mistakes happen in every kitchen. You either don't know you're making the mistakes, or you let convenience overrule your better judgement. No matter how or why they happen, it's important to recognize them and make a change today. By remedying these common kitchen-storage mistakes, your food will last longer so you don't have to worry about throwing away expired foods or getting sick from contaminated items.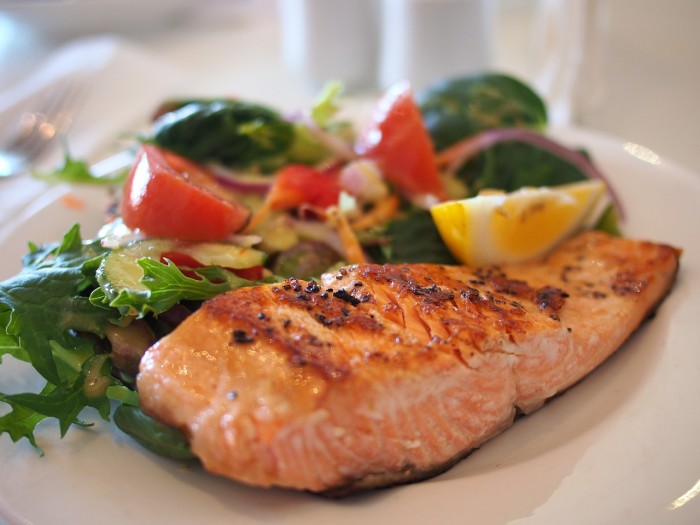 1. Keeping bulk foods in the original packaging
Foods that come in bulk, especially those that come in bags or cardboard boxes, will most likely go bad before you are able to consume them. Bags and boxes are incredibly susceptible to moisture, insects and rodents. Any major fluctuations in temperature will affect the durability of the packaging, too, and insects and rodents can easily chew through the packaging and contaminate the food.
Instead of using the original packaging, store bulk foods in glass or heavy-duty plastic containers. These will significantly extend the life of your food and decrease your food waste. Additionally, if you need the preparation instructions or nutritional information from the original packaging, cut if off and tape it to the storage container.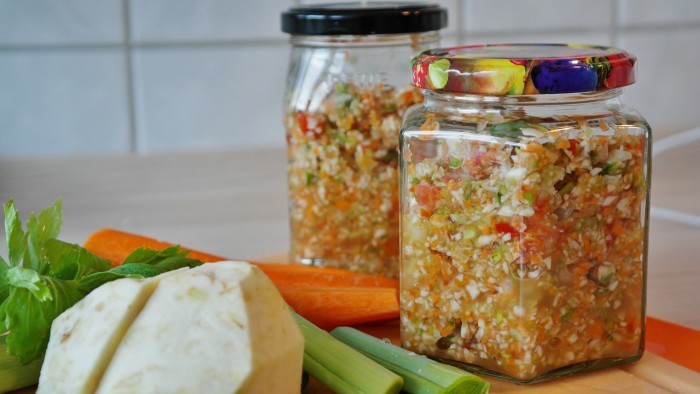 2. Storing food in areas with too much exposure to light
People love to keep foods like flour, sugar and granola in jars on the countertop. While the jars add a beautiful aesthetic to your kitchen, the longevity of your food may be at risk with the containers exposed to light.
Most foods last longer if they are stored in the dark. Keep items in the pantry behind closed doors and away from too much light. If you still wish to use storage containers to decorate your countertops, avoid see-through containers. Consider using porcelain or another opaque material.
3. Using inadequate shelving
As your food collection grows, more and more weight will be placed on your shelves, especially if you stock up on soup and other canned goods. Shelves need to be thick enough to support a heavy load, and many people overlook this fact.
Make sure your shelves are at least one inch think. Even thicker is better, but one inch should meet the needs of most kitchens.
4. Not rotating and labeling canned foods
A common kitchen-storage error is failing to rotate your fresher food products to the back and older items to the front. Many people skip this important step because it's much easier to place your new items in the free space instead of taking the time to shift around the whole stack. If this habit continues for too long, however, the items at the back of the pile will go to waste. By regularly rotating your cans, you can make sure your supply lasts longer.
In addition, if you can some of your own food, be sure to label the container with the date the food was canned. You luck out with most commercially canned foods because the expiration date is clearly labeled for you, but it's your responsibility to label your own canned foods.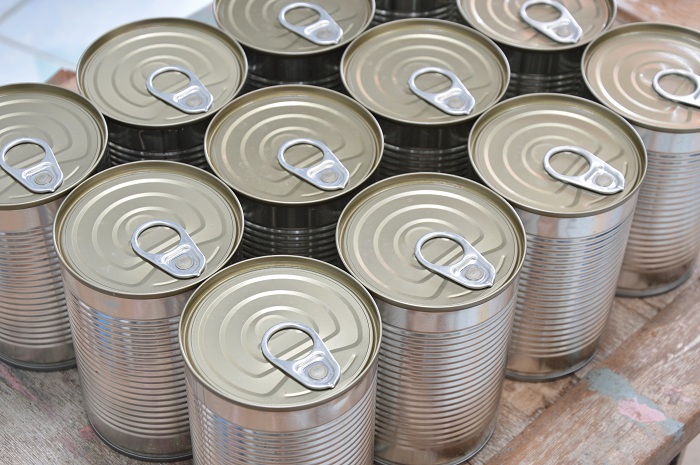 5. Not rotating and labeling frozen foods
Similar to canned foods, frozen foods need to be rotated regularly so the oldest products don't go bad in the back of the freezer. The items may be frozen, but eventually the food will begin to spoil if kept too long. Just like cans, be sure to place newer items in the back and bring older items to the front so they are eaten sooner.
Also, your freezer likely has items that aren't in a labeled package. Be sure to write the date the item was frozen on the plastic shrink wrap or other storage material.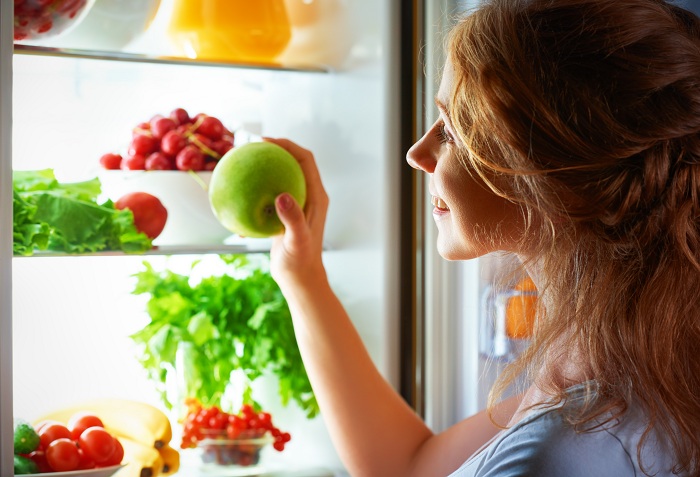 6. Keeping dented cans
A lot of people think dents in cans are no big deal. As long as there are no holes, the food is still intact, right? Plus, nobody likes to throw things away, and it would be a complete waste to toss a can because of a little dent. However, dents can create cracks in the can that you can't see. While you may think the can appears fine, those tiny cracks have broken the seal and are slowly causing the food inside to spoil.
If you've dropped and dented a can of food, eat it right away. That way, the food won't have time to spoil. If you don't have the time to use the food within the next few days, don't hesitate to throw it away. Additionally, don't buy canned goods with dents already in them. Even if it's the last can on the shelf and you've been craving it, leave it on the shelf and wait until it's been restocked.
7. Storing food at the wrong temperature
Not all fresh foods need to be refrigerated. Bananas, tomatoes and avocados, for example, are perfect examples of such foods and will ripen best when left at room temperature. An excellent rule to follow is if it wasn't refrigerated or stored in a cool area in the grocery store, it doesn't need to be refrigerated at home.
Other food items that are often stored incorrectly are oils. A popular place for oils is on the countertop next to the stove or a cupboard over the stove. Both will ruin your oil, as oils are supposed to be kept away from heat. Delicate oils, like sesame and walnut, are the exception to this rule and need to be refrigerated.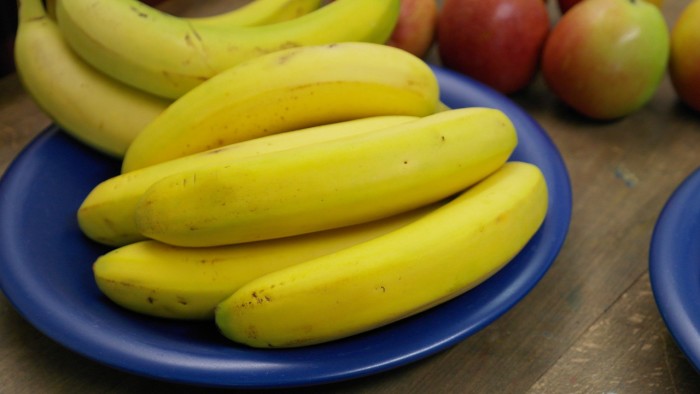 8. Keeping leafy greens in plastic bags
This is a common error because most leafy vegetables are sold in plastic bags. Why would they be sold in plastic bags if they can't be stored in plastic bags? Good question. Unfortunately, plastic is the most convenient and cheapest form of packaging. If you leave your lettuce, spinach and other veggies in the plastic bag, they will quickly get wet and slimy because the air can't properly circulate, which accelerates the growth of mold and bacteria.
Instead of leaving the leafy greens in their plastic packaging, take them out and wash them as soon as you get home. Dry them out and then store them in the fridge in a bowl with a paper towel. The paper towel will catch any condensation that forms in the bowl and keep the vegetables fresh longer.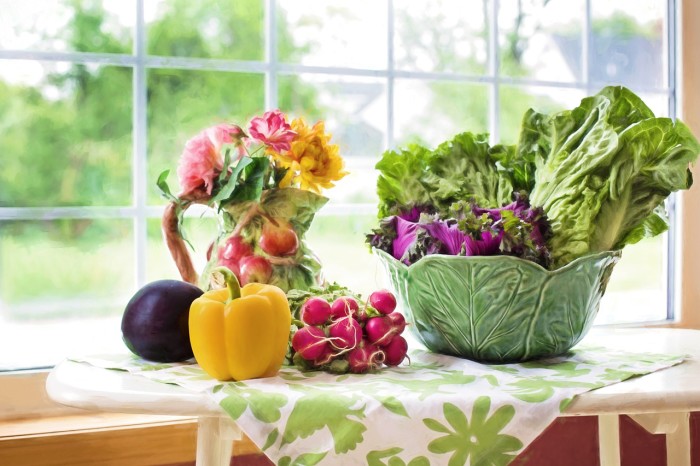 9. Leaving hot food to cool before refrigerating
Many people think they have to let warm food cool off before putting it in the fridge, believing condensation will build up in the container and ruin the food. This is not the case. Modern refrigerators are more than capable of cooling warm food quickly. In fact, the food will spoil much more quickly if left out because that gives bacteria more time to grow.
Place your food in storage containers and get them in the fridge as soon as possible. Even if you think you may want seconds, whatever you're not eating immediately should be put in the fridge right away. You can always take it out of the fridge later reheat it.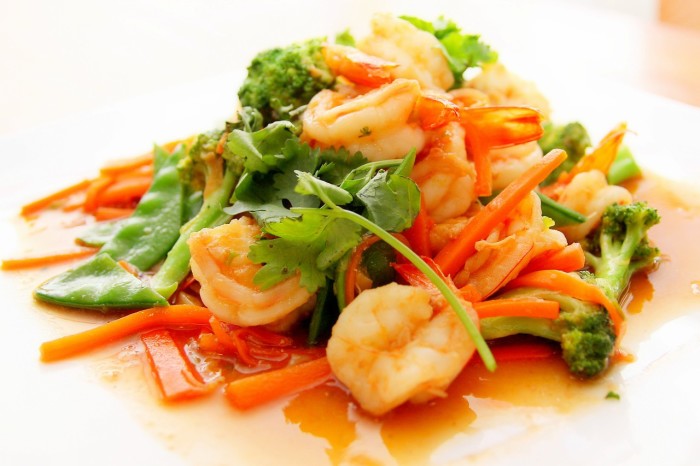 10. Not storing a variety of foods
This one really comes down to personal preference. Perhaps you enjoy eating the same foods over and over again, but most people's taste buds will grow tired of eating the same foods in a short time span. If you enjoy spicy foods in particular, your taste buds will build up a tolerance, and those hot foods you eat often will no longer pack the punch you love. That's where variety comes into play. By storing a variety of foods, you can change up your meals and snacks every once in a while and give your taste buds a break from the monotony. Plus, every once in a while, you may get a craving for something special and it'll be nice to have it on hand.
These common food mistakes are occurring in many kitchens. Don't let yours be one of them. Follow these simple solutions and make your kitchen a better place right now.