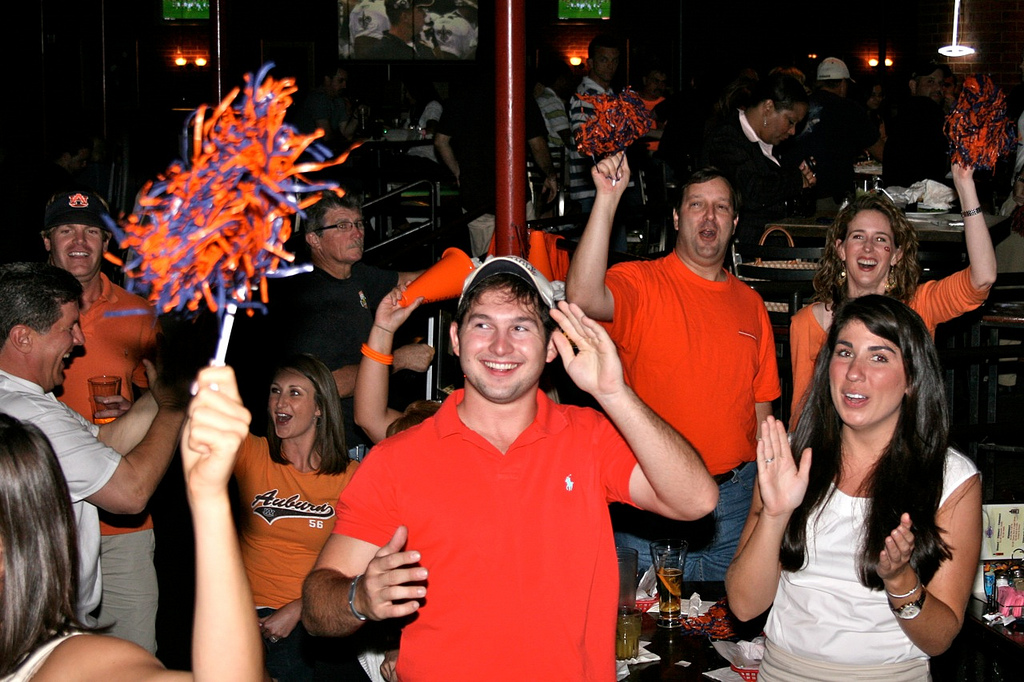 Super Bowl Sunday is getting closer and closer – before you know it, the big game will be here and your living room will be filled with family and friends. Hosting a Super Bowl party is usually a much better alternative than hitting up the crowded bars and restaurants. The wrong super bowl furniture setup for your space, however, can make the afternoon drag on or uncomfortable.
Do you have everything you need to make this year's party a smashing success? Here are five Super Bowl furniture must-haves to make your party run smoothly and a more enjoyable time for everyone:
1. Entertainment Center: You probably already went out and purchased the latest and greatest TV for the party. So the question is then, do you have the right entertainment center to match?
You want your viewing experience to be as enjoyable as possible. An entertainment center or TV stand should elevate your television to be at just the right height. When selecting an entertainment center, consider your TV size and the height of your sofa and chairs to narrow down your options.
2. Seating: Do you have enough seats for everyone to sit comfortably? It's important that your guests don't feel cramped during the party. Accent chairs are a great way to add extra seating to your living room arrangement when you're in a time crunch. Plus, they're comfortable, which means your guests won't have to fight over who gets the sofa.
3. Buffet serving tables: With all of the dips, wings and pizza you have planned for the party, you'll have enough food to keep your guests full for days. Don't make the mistake then of leaving all of the food in the kitchen. With exciting plays and fun commercials to watch, your guests might not have time to go back for seconds!
Set up a buffet serving table in the living room. That way you can keep food conveniently nearby so guests never miss out on anything while sampling your delicious food.
4. Home bar: While beer is the drink of choice for most football fans, you might also have guests who would prefer a different option. With a home bar conveniently nearby, you can offer your guests a wide selection of drinks, both alcoholic and nonalcoholic. When your team wins, you'll also have the option to extend the party and celebrate right in your living room.
5. End tables/coffee tables: During the party, all of your guests will have drinks and food that they will want to keep nearby. With a coffee table and a couple of end tables set up strategically in the living room, your friends can set their plate and drink down without having to leave their spot. Just remember to have your coasters handy as well!
So what are you waiting for? Shop DCG Store's great selection of furniture and make this year's Super Bowl party your best one yet!