The year 2014 ushered in a swarm of new trends and styles for homeowners to choose from. Although the year is no longer new, certain trends are still going strong and are likely to stick around for another year, at least. For example, these five hot home decor trends continue to show up on Pinterest, in magazines, on blogs and, of course, in homes. I love them because each trend is bold without being overwhelming, and you're sure to find one (or five) that you love, too!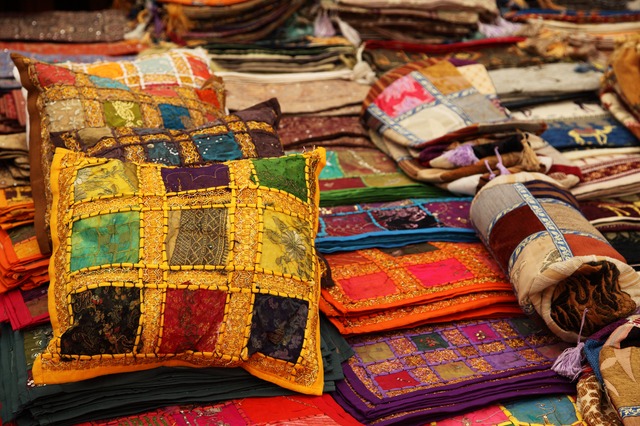 1. White walls
White walls may sound bold to you right now. In fact, you're probably picturing an old apartment you used to rent and how boring those white walls were to you then. White walls, however, can be bold if you decorate them just right. Think of your home as an art gallery and hang up collages of photos or artwork. The pictures will add plenty of color and interest to your living room, bedroom or hallway.
2. Metallics
Gold, brass, copper, silver, you name it. Metallics are back, and this time you don't have to choose just one. Mix and match your favorite metals to create a glamorous look. Be careful not to overdo it, though. I like to add metals through smaller accessories and finishes for just the right amount of glam.
3. The color orchid
After Pantone named Radiant Orchid 2014's color of the year, the beautiful shade of purple started showing up everywhere in design and fashion. The color is bright enough to be eye-catching, but also elegant enough to bring sophistication to your home. What I love most about Radiant Orchid is that it isn't specific to only one season.
4. Mixing dining chairs
There's no rule that says every dining chair you have needs to be the same. Play around with different styles, colors and materials. For a cohesive look, choose one similar trait that can tie each chair together. Chairs that feature different designs but all show the same shade of wood will give your dining room a unique, put-together style.
5. Bright-colored front doors
Welcome guests into your home with a bright-painted door! This is one of my favorite trends, because it really makes your front porch or entrance pop. If you get tired of the bold color or simply want to change it, painting the door is an easy fix.
Are you ready to go bold? Try one or two of these trends in your own home for a fresh look.