Many people believe the central feature of an office is the desk. However, the chair is the piece that deserves the most emphasis. Chairs have the most effect on your body over time, and you need to make sure you have a chair that is both comfortable and supportive to keep your body in top condition.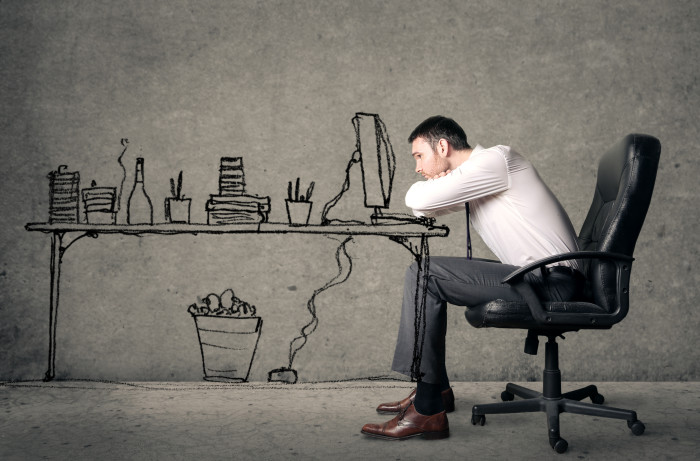 In addition to being good for your health, studies have shown that a supportive office chair substantially increases motivation and productivity. This is due to the fact that when you can sit correctly and comfortably, oxygen is allowed to move more efficiently to the brain, which keeps you energized and focused. With a supportive chair, you'll feel good and get more done. It doesn't get much better than that.
So what exactly makes up a good chair? Here are 5 key elements to look for when choosing a chair for your home office.
1. Lumbar Support
Lower back pain is one of the most common ailments for people who spend an extended amount of time sitting. Chairs with lumbar support are shaped to fit the natural curvature of the lower back and help to prevent back strain. For an excellent home office chair, look for a chair with adjustable lumbar support, which allows you to fit the chair perfectly to your back's shape. While a chair with fixed lumbar support is still a step in the right direction for reducing back ache, a chair with adjustable lumbar support is the best option.
2. Height
Picking an office chair with adjustable height is crucial. If a chair is positioned too high, you'll place too much pressure on the back of your knees and limit circulation. If the chair is too low, on the other hand, you'll put unnecessary pressure on your sitting bones, which will make you uncomfortable quickly. The perfect seat height will have your feet flat on the floor, thighs parallel to the desk and forearms parallel to the desk surface.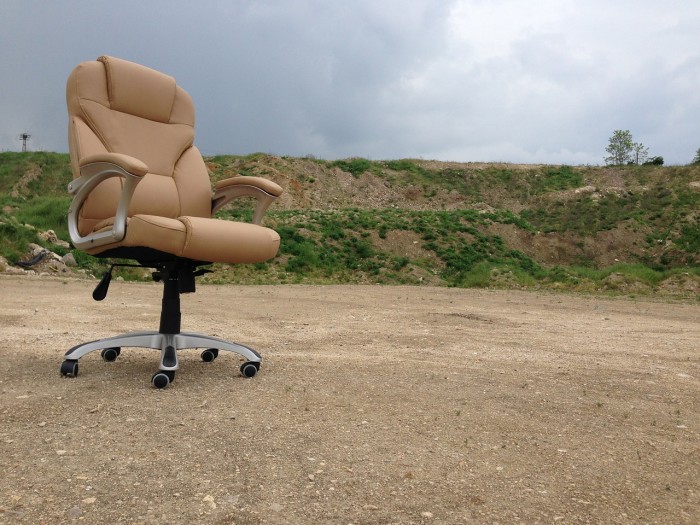 3. Seat Depth
Seat depth is the often-forgotten element of choosing a quality chair. If a chair doesn't have the proper seat depth, then other elements like lumbar support and height will be thrown off. For instance, when the seat is too long, either your feet won't be flat on the ground while you sit back or you'll have to inch forward in the seat and your back will no longer be supported. A rule of thumb for determining a good seat depth is having a three-finger-width space between the seat and the back of your knees.
4. Mobility
You should be able to move freely in your office space, which is why a chair with wheels and a swivel seat is ideal over a stationary chair. With wheels and a swivel seat, you can roll in and out of your desk and from one side to the other, allowing you to adjust your distance from the screen and to easily reach items off to the side of your desk. With this mobility, you don't need to worry about straining your muscles with every adjustment of your position.
5. Cushioning
Be wary of chairs that are too cushioned. Too much cushioning could indicate a lack of supportive material. On the other hand, you also don't want a chair to be too stiff. If possible, try a chair before you buy it. This will make it easier to find the happy medium of comfort and support.
When choosing the right home office chair, many parts have to be considered to ensure overall comfort and body health. Skipping one of these elements risks putting strain on your body and decreasing your energy and productivity levels. If you keep these factors in mind, you'll be able to find the perfect chair to keep you happy and healthy.