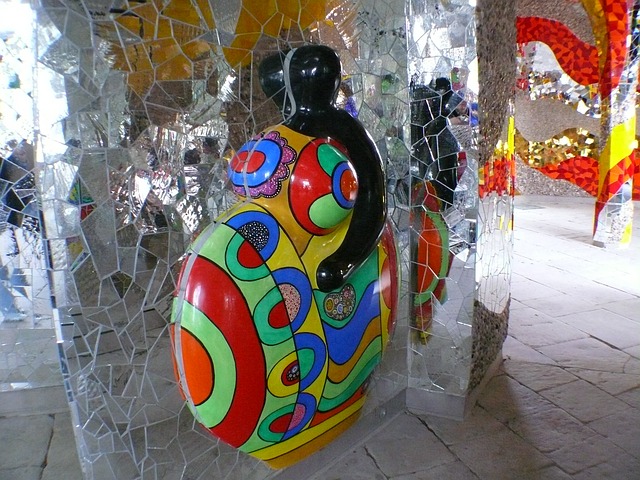 Last month the 26th annual International Contemporary Furniture Fair (ICFF) took place in New York, where more than 600 exhibitors from around the world showcased their latest designs in contemporary furniture, accessories and lighting. While a large number of designs were featured, many of them seemed to share similar traits. Here are just five contemporary furniture trends that defined the fair and some suggestions for how to bring the look into your home.
1. Geometric patterns
Bold geometric patterns and shapes were seen all over the fair. Try bringing the eye-catching style to your own home with the Aspen Geometric Rug designed in warm colors and soft materials.
2. The color red
Red isn't just appropriate for smaller accessories anymore. Larger furnishings like tables and chairs can be designed in red, too. Try the Dahlia Modern Red Twill Arm Chair to liven up your room; the vibrant shade will be the first thing guests notice upon entering.
3. Gold
Gold is making a comeback, and your home can benefit from its shimmer and shine. Try adding gold in small doses to follow the trend without overdoing it. This beautiful Petersham Grecian Beaded Gold Frame Mirror adds just the right amount of glam to any room.
4. Midcentury modern forms
Once the show Mad Men started to air, the mid-century modern style started to show up in furniture stores and make its way into people's homes. The style is still as popular as ever, as shown in the many mid-century modern forms displayed at the fair. Get the simple and sleek style with this handsome Baliette Modern Classic Leather Loft Sofa.
5. Creative LED lighting
The innovative LED lighting designs that were featured at the ICFF definitely made a strong case for having LED light bulbs in the home. See why others enjoy the look with the Zen Waterproof Rechargeable LED Lighting.
If you want to know what's hot in contemporary interior design, look no further than the International Contemporary Furniture Fair. These five trends can help update your home's look and will complement your interior's contemporary style nicely.