Finding decorations for a boy's room can be tricky. You have to bring style to a room that isn't always kept in the best condition, and you also have to find décor pieces to match your son's personality that he'll consider cool. If your son's room needs a makeover, try some of these decorating ideas to take his room from drab to fab.
1. Maps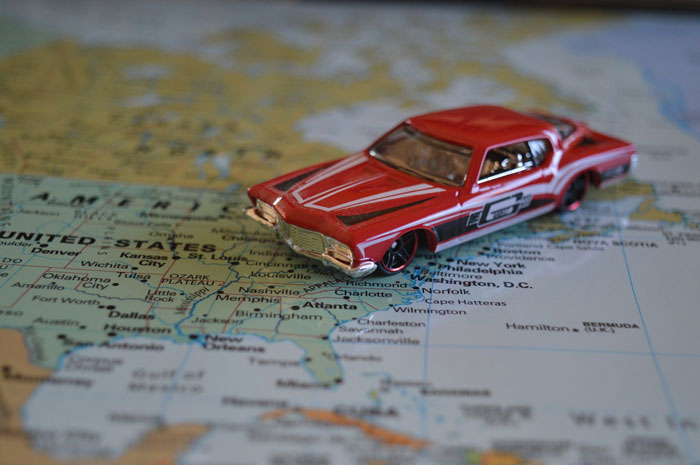 Maps are a great décor piece for any age. They're simple, inexpensive and educational. When your son brings home geography or history homework, he can use the map to find the locations he's studying. Maps also inspire creativity and wonder, which will be good for your son's growing mind. If a regular map of the world or U.S. doesn't interest your son, consider turning to his favorite fictional world for help. A map of his favorite book world, like of the Shire from Lord of the Rings, or a video game universe like those from Minecraft or Pokémon, will give the décor a personal touch.
2. Fandom Artwork
Besides a map, another way to incorporate your son's favorite books, games, movies and other interests into his bedroom décor is with artwork. You can find posters and other decorations for popular movies and games at your local department store, but those can be limiting. Thanks to e-commerce sites like Etsy and Redbubble, you can find a much wider selection of artwork for any movie, book, video game or musician your son loves.
3. Sports Memorabilia
If your son loves sports, decorating his room will be a breeze. You can fill the room with posters of his favorite players or a large picture of the stadium where his favorite team plays. You can also place signed balls or jerseys on display shelves or in shadowbox frames. If your son likes to play sports in addition to watching them, you can set up shelves for any trophies and ribbons he's won throughout the years and frame his team pictures. With a sports-themed room, your son can live and breathe his favorite activity.
4. Road Signs and Automotive Art
Many boys play with toy cars or trucks and dream of speeding along racetracks when they're little. As they grow older, their love for cars may transition into playing video games about racing, driving go-karts or watching races at the local track on the weekends. If your son loves racing and everything automotive, car posters and road signs are an easy way to highlight his favorite interest. Road signs, in particular, are a wonderful decoration because they're simple but quickly grab your attention.
5. Graffiti Prints
Graffiti has long been a symbol of rebellion and attitude, which is why the art form is considered cool in the eyes of many young people. Wall decals or huge prints featuring colorful graffiti-style artwork are great decorations for young boys, especially teenagers, trying to stand out from the crowd and looking for ways to express themselves. The chaotic art on the walls will also help distract from the probable chaos on the floor, meaning your son's room won't look like a complete mess every time you glance inside.
With the right decorations, your son's bedroom can look stylish and somewhat organized even when a mess is brewing. Start transforming his room with one of these boy's bedroom decoration ideas and watch as you create a cool space for him to enjoy.