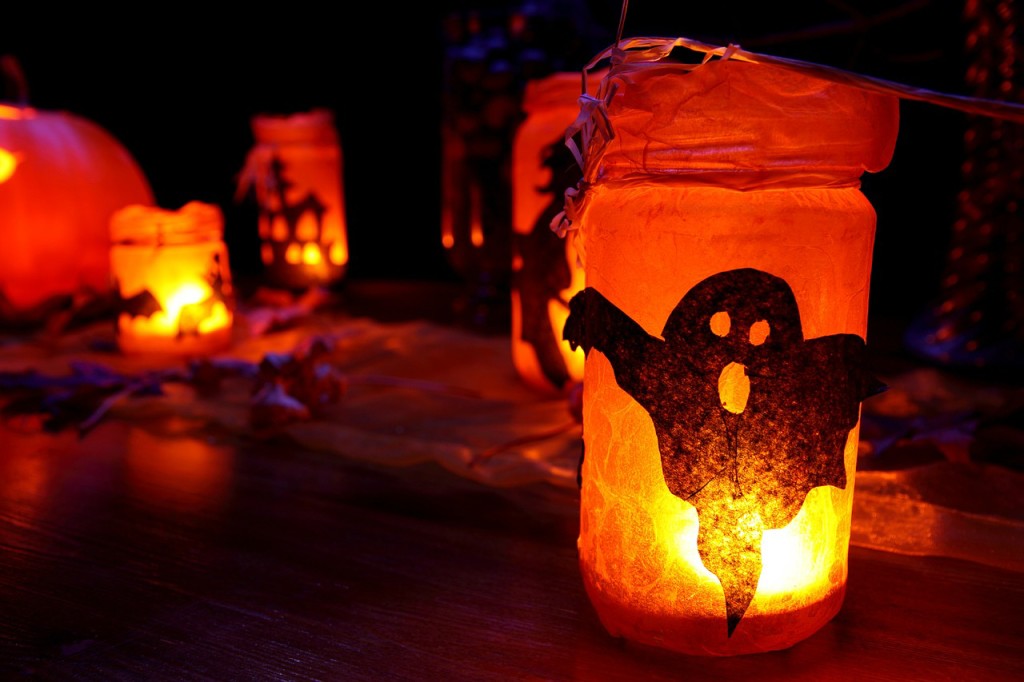 Halloween is just around the corner, and it's time to give your home a spooky makeover. If you don't have the time to transform your home into the scariest house on the block, consider adding some of these outdoor decorations to your porch, doorstep or yard. Each of these Halloween decorations makes for a simple and quick DIY project that will prepare your home for All Hallows' Eve, and impress neighbors and trick-or-treaters alike.
1. Jack-O'-Lanterns
Carving pumpkins is a classic Halloween tradition, and your spooky creation can double as a decoration once the carving is complete. Keep the carving simple with a regular Jack-O'-Lantern face, or show off your artistic skills with a more intense design. You can find free outlines online from The Pumpkin Lady or other Halloween-themed sites. When finished, use a candle or LED tea light to bring your pumpkin to life before placing it on your doorstep for trick-or-treaters to see.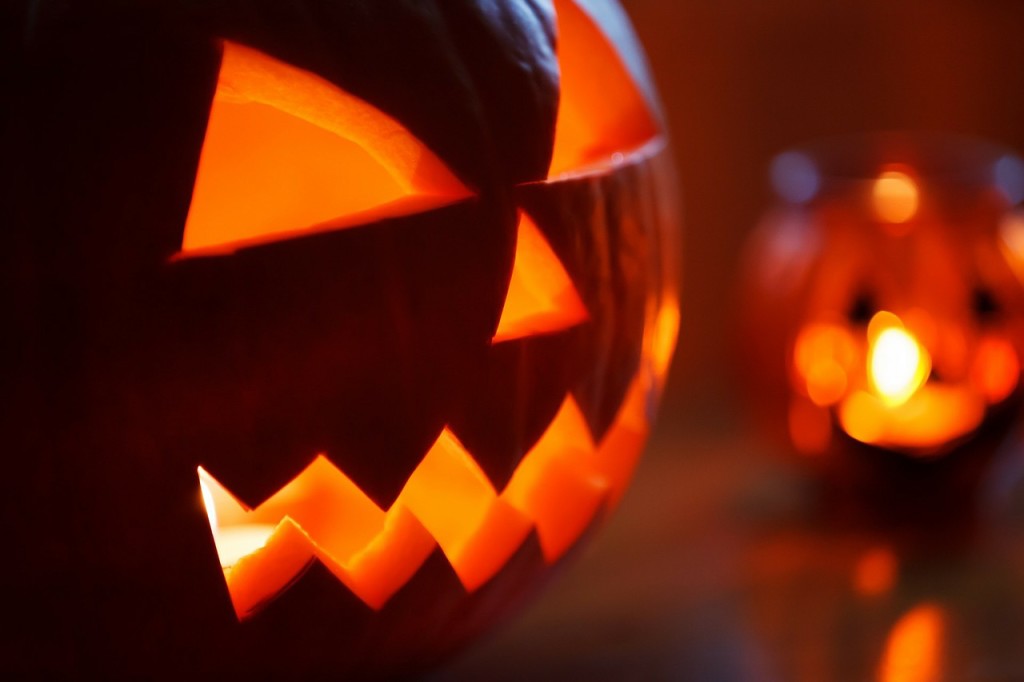 2. Pumpkin Flower Planters
Another way to use pumpkins to spice up your outdoor Halloween décor is to turn them into pots for your fall flowers. Scoop out the insides of the pumpkin, then transfer your flowers of choice from their original planter into the pumpkin. Your new pumpkin planters will look amazing on the doorstep, in the garden or along the side of your house. Check out the project on 17 Apart for a step-by-step tutorial.
3. Bloody Footprints
For a simple Halloween project that's sure give trick-or-treaters the creeps, use red paint to create a trail of bloody footprints leading to your front door. Step into some washable red paint and carefully walk toward your front door, leaving a gruesome sight behind you on the sidewalk and driveway. The whole project can be done in a matter of minutes, and with washable paint, the cleanup will be easy, too.
4. Deadly Door Wreath
Another simple way to get into Halloween spirit is with a door wreath. You can make one from scratch using a Styrofoam wreath form, black boas or Halloween garland and eyeballs, like this Scary Googly Eyes Wreath. You can also recycle a wreath you already own. All you need to do is spread cobwebs over the wreath, and you'll have a new, eerie creation. Add in a few spiders or bats as a finishing touch.
5. Spider Infestation
Besides transforming old wreaths, cobwebs can also be a Halloween decoration on their own. Buy a bag of the fabric cobwebs and drape them across windows, along porch railings and in empty corners. Place plastic spiders in the web to really spook trick-or-treaters.
6. Witch Doorbell Cover
This Witchy Doorbell DIY project is tiny, but it's a unique Halloween decoration that will show off your love for Halloween. To create your witch doorbell cover, form a witch's body and hat using black foam, with a cutout for the doorbell and an orange button for the head. Then craft a broomstick with a toothpick and raffia. To complete the project, write a warning message, like "Push if you dare" or "Come little children, I'll take thee away," on a piece of paper attached to the witch. With this project, trick-or-treaters can admire your creativity while they wait for candy.
7. Haunting Tree Décor
The porch and front door aren't the only places to decorate for Halloween. Small tress in your yard can also serve as a canvas for Halloween decorations. Hang DIY ghosts, cobwebs or lanterns from the branches, or set small pumpkins (real or fake) on the tree limbs. Decorating the trees along with the porch or doorstep will complete your outdoor Halloween makeover.