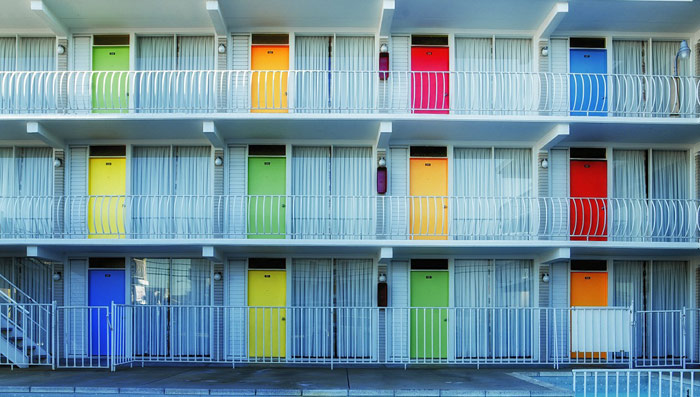 Everything in a home reflects the character and personality of its owner. One of the simplest ways to let your personality shine throughout your home is with color. Even a subtle touch of color can say a lot about you. You can, for example, make a statement without going overboard by painting an accent wall. By matching an accent color with your personality, you can create a home that perfectly represents you and your family.
First, you need to determine which color best aligns with your personality and what mood you want to set in your home. Warm tones (red, orange and yellow) and cool tones (green, blue and purple) are the most popular choices for accents, but neutral tones (gray, ivory, beige, etc.) can also make a statement.
Warm Tones
Red, orange and yellow are associated with energy and excitement. If you have an outgoing personality and like to host social gatherings, consider adding red, orange or yellow to your interior design. Warm colors make a room cheerful, welcoming and intimate, all necessities of a successful get-together. Even a little color, like on an accent wall, has the power to affect the mood of your party.
Make the boldest impression with red. A pop of red in a room tells people you have a vivacious attitude and love being the life of the party. For a red that's truly representative of you, match the intensity of the color with the intensity of your personality: a deep, rich red if you're extremely outgoing and a lighter shade if your extroversion is more subtle.
The other warm colors, orange and yellow, exude happiness and creativity, making them perfect matches for those with bubbly and adventurous personalities. Both colors also signify a high level of intelligence and let people know you are always up for a good conversation.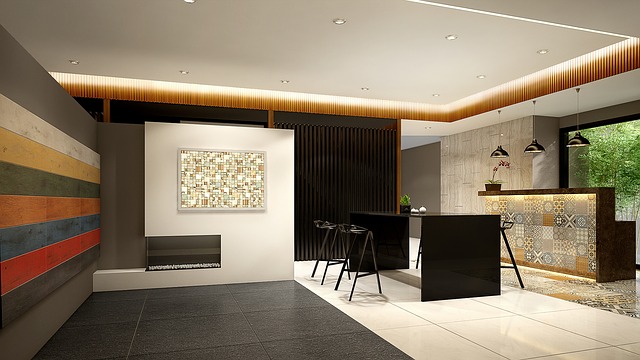 Cool Tones
Unlike their vibrant counterparts, cool tones are tranquil and soothing. Green, blue and purple give rooms a peaceful and relaxing feel. As calming colors, cool tones go well with calmer personalities. A hint of green, blue or purple in your home will tell guests you are sincere, coolheaded and most likely introverted.
Blue consistently ranks as the most popular color, so you can't go wrong by including blue in your design scheme. The color of the wondrous sky and vast oceans, blue is a comfort color that makes people feel at peace. In addition to being a calming color, blue is also an indicator of dependability and productivity. If you want your home to showcase your loyalty or efficiency, a blue accent wall is a good choice.
Similar to blue, green puts people at ease because it reminds them of nature's beauty. Green symbolizes harmony and will tell guests you've got your life together. Cool, calm and collected is the message you'll be sending with a little bit of green in your home.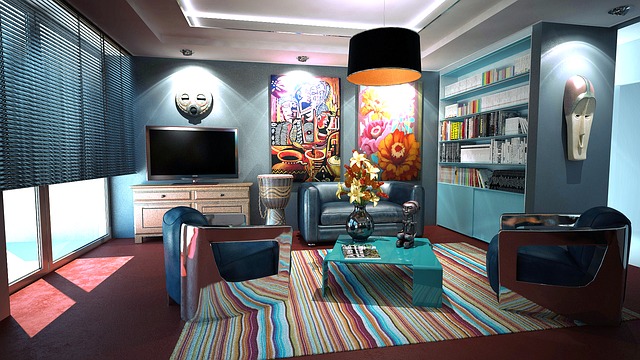 The final cool tone, purple, represents wealth, prosperity and sophistication. An accent wall is the perfect place for a splash of purple to symbolize your sophisticated and successful life because it won't overpower the room. Too much purple can be perceived as pretentious and insincere, which will contradict the peaceful and calming feel you are aiming for by choosing a cool tone.
Neutral Tones
If you aren't sure one of the warm or cool colors will work in your home, or if you already have enough of those colors, choosing a neutral tone for your accent wall is a great option that still adds a kick of personality. Gray, ivory, beige and other neutrals are timeless and fit into almost every interior design scheme. Neutral tones represent practicality, reliability and sincerity. They also give you the opportunity to use more color in your accessories and furnishings if you'd rather focus your personality on those pieces.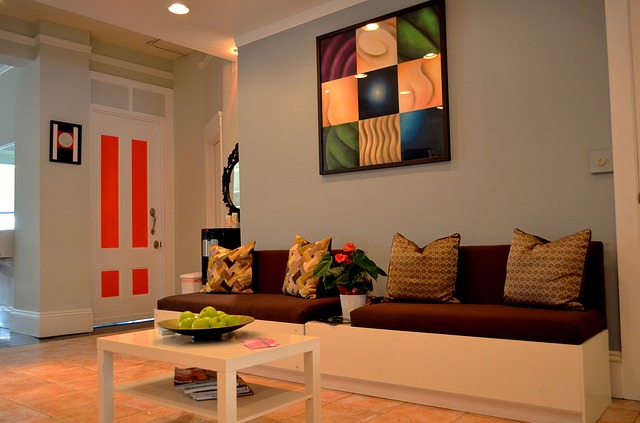 Accent walls are a wonderful tool for adding character to a room. Whether you're outgoing or more reserved, your accent color and personality can work together to make your home a place that truly represents you.