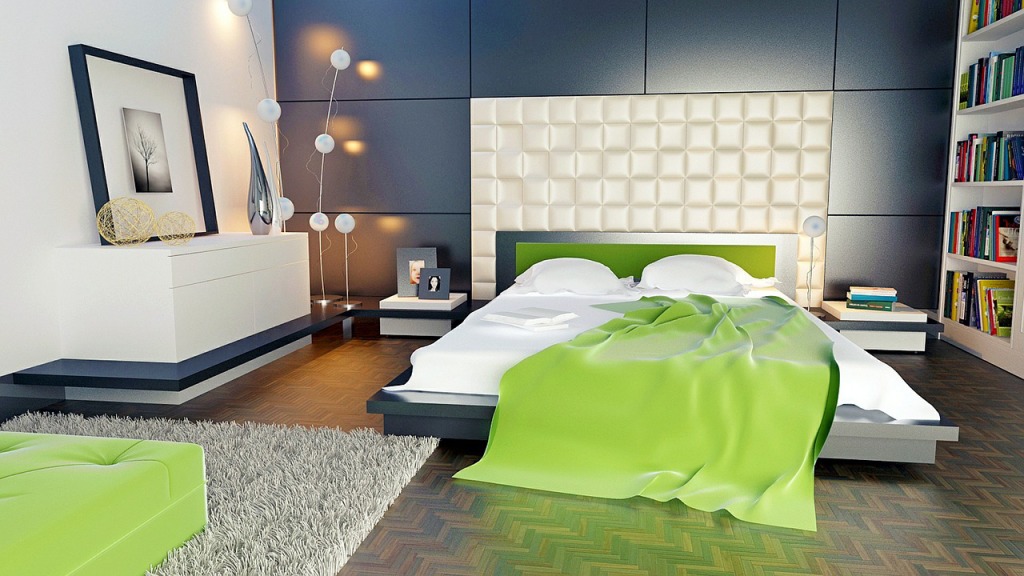 The bedroom should be your own personal sanctuary, a place where you can go for some much-needed "me time" or to catch up on sleep. It's important, then, that you feel good in your space and actually enjoy spending time in it. Things like a comfortable mattress and smart storage solutions are essential, but you can also design a bedroom that makes you happy by painting the walls a certain color. Here are six ideas you might consider.
Design a tranquil space with white or green
If you want to feel the tension start to float away as you walk into your room, consider painting the walls white or a light green. Green is said to have a calming effect and can reduce stress levels. If the rest of your home is very colorful, however, white can be an even better solution, as it can feel very refreshing. When you need to clear your head and find some peace, you'll love stepping into an all-white space to rejuvenate.
Avoid colors that impact quality sleep
If tranquil colors aren't your style, that's okay. It's important that you design a space that matches your preferences. You should, however, avoid certain colors, as they can reduce your quality of sleep and keep you up at night. Purple, for example, is said to be the worst color for sleep and should only be used to accent a room. Brown, grey, gold and red are also colors that can cause a person to sleep fewer than 7 hours.
Add a pop of color with an accent wall
If you like color but you don't want to overwhelm your space, try painting an accent wall. Using a bold blue or yellow on just one wall can be a perfect way to brighten up your space without causing the overall design to appear chaotic. You can also try making a mural or using stencils to create a fun accent wall.
Use different painting techniques to create a unique look
If you want to try something other than just a solid color for your walls, kick the look up a notch by trying faux painting techniques. With painting techniques such as sponging and fresco, you can give your walls a textured appearance that will leave guests in awe.
Try wallpaper
Wallpaper is back in style, which means you now have many different patterns and designs to consider for your bedroom walls. Currently, the trend with wallpaper is to follow a "less is more" style. Instead of covering each wall, try using wallpaper on just one, or use it as a backdrop for your bed or any other piece of furniture you want to highlight.
Don't forget about the ceiling!
Think of your ceiling as a 5th wall, one that you can paint with a bright color if you wish. If painting the ceiling, just think carefully before painting the rest of your walls. Too much color can cause the room to feel closed in, and you might start feel a little suffocated in your own space.