Teal is going to be the color of the season, according to the Winter 2014 issue of Decor and You Magazine. But I don't think there's any reason to wait until winter to start decorating with the eye-catching color. I personally love using teal to complement fall colors, too. Here are some teal decorating ideas you can try now and enjoy all the way through winter.
1. Update your futon with a teal cover
Futons are great to have because you don't have to buy a new piece of furniture to enjoy a whole new look – all you have to do is switch the cover. Try a teal futon cover to give your home a sophisticated style and to incorporate the popular color into your interior design. If you don't have a futon, you could instead place a teal throw on your sofa or replace your bedding.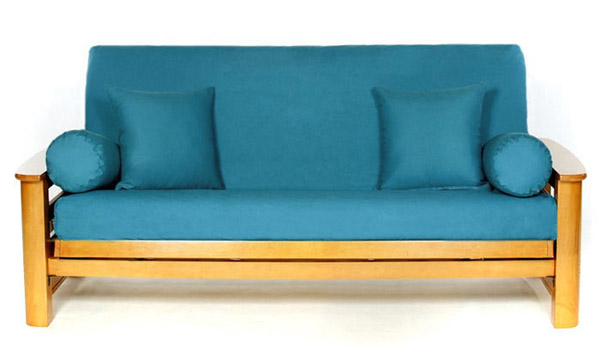 2. Complement the rich colors of fall and winter with teal accessories
If you like to decorate with rich, warm colors like red, brown and gold during fall and winter, you'll have no trouble adding in teal. Instead of buying all-new decor for the changing season, simply add a few teal accessories like a lamp, accent pillow or vase to your interior design. This is an easy way to freshen up your design, and it still allows you to enjoy your favorite seasonal colors.
3. Add a touch of teal with new artwork
Too much color can be overwhelming. If your home is already rich in color, go for a subtle look with artwork that echoes your home's interior colors and features a touch of teal, as well. The change might not be dramatic, but it does still allow you to enjoy the new trends. (The Majestic City Oil Painting adds just the right amount of teal to give your home a subtle update).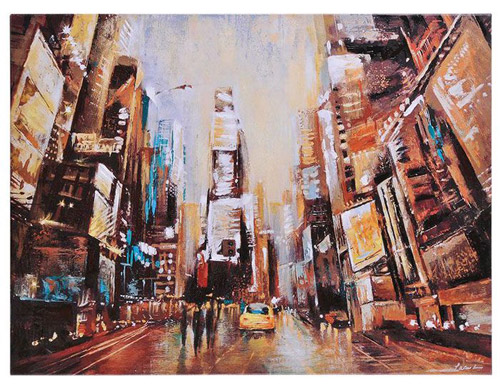 4. Go bold with paint
If you'd rather go bold than subtle, try painting an accent wall or the trim teal. This could be a good idea if you've been bored with your interior design lately and want to shake things up. When you're tired of the teal, simply paint over it with a new color in the future.
5. Consider teal dishware
When you're setting up for Thanksgiving and Christmas parties, the dishes you use can be considered decor. Decorate for the season with teal dishware; the bold color will add a festive touch to your family gatherings.