Want to give your bedroom a one-of-a-kind look? Why not try designing your own headboard? These DIY headboard designs offer fun ways to personalize your space and create a bedroom that is truly your own.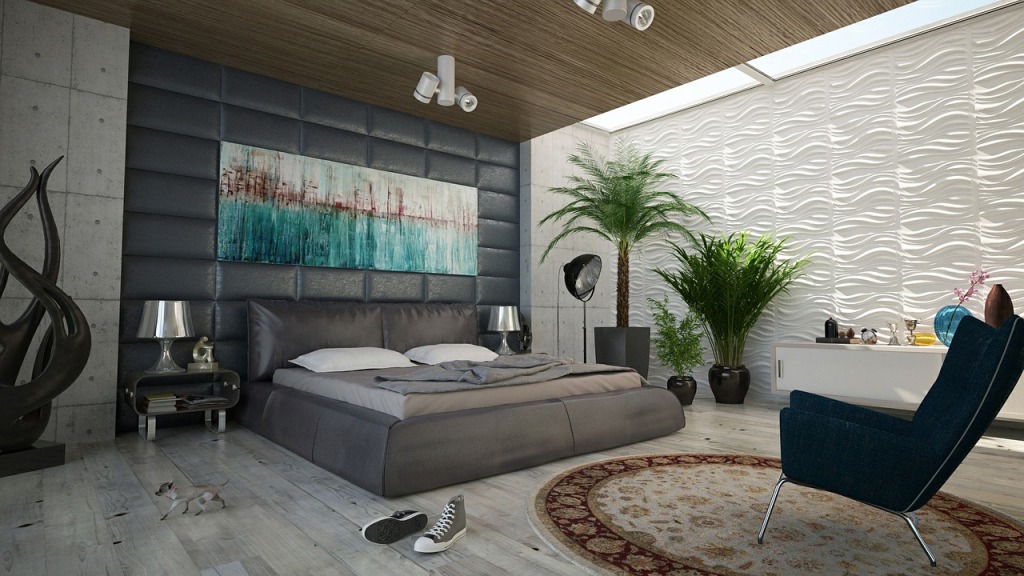 1. Draw your own
Rather than buying a headboard to make your bed look complete, draw or paint in on the wall. You can also draw your design onto canvas paper, frame it and hang your artistic headboard above the bed. That way, if you rearrange furniture often, you won't have to repaint.
2. Use wallpaper as a headboard
To add color and visual interest in your bedroom, find an eye-catching wallpaper design (preferably removable wallpaper) that you can use to create a headboard. If you have a specific design in mind you want to create, cut the wallpaper to create your faux headboard.
3. Repurpose old items
Hit up the junk yard and you might just find something to use for a headboard. Get creative and consider items that you normally wouldn't think to use in the bedroom. For example, old shutters can be placed behind the bed to create a vintage-style bedroom.
4. Upholster or paint
If you don't want to spend too much time crafting, simply update the headboard you have now. Paint the headboard a bright new color or upholster it in fabric. These changes might be small, but they can make a big difference.
5. Add decorative touches
Paint your headboard with words (you could write your name or a positive message) or add decorative accessories like fabric, streamers or buttons. Personalized touches will help you feel more at home in your bedroom and they won't take you more than an afternoon to accomplish.