With the weather warming up, now is a good time to dig up the patio furniture and get your outdoor space ready for relaxing and entertaining. Once you start pulling furniture from storage, however, you might notice that a few pieces look a little drab or outdated. If that's the case, try out these five DIY ideas for sprucing up your patio furniture and making them stylish once more.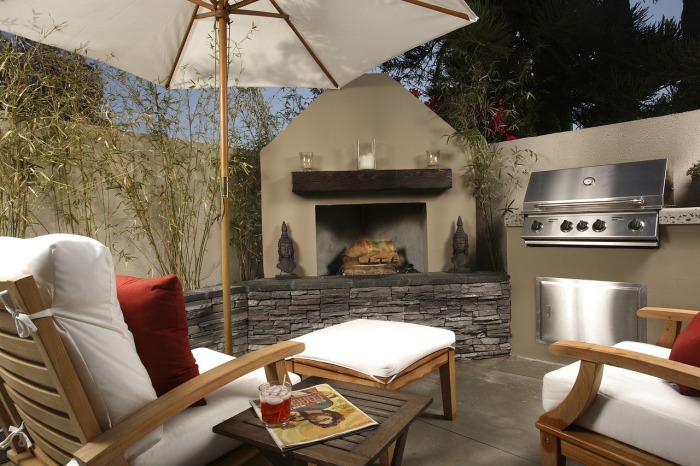 1. Start with a wash
After spending months in the garage or basement, your patio furniture is likely to be a little dirty. Before you decide whether a chair or table needs to be revamped, spend some time cleaning it to remove the dust and grime. You might find that a quick wash is your furniture needs to look as good as new.
2. Bring out the paint
A quick spray-paint job can be an easy way to transform outdoor furniture. If you like the original color, simply paint over it with the same shade to help it shine once more. Or, try a completely new color to give your patio space an updated look.
3. Upholstery uncomfortable or worn-out furniture
Wooden chairs can be stylish, but they aren't always the most comfortable option available. Add some padding and soft fabric to give your wooden chair (or any other type of material) a more inviting presence. If you have a weathered table that looks more shabby than chic, try covering it with a bright and summery tablecloth.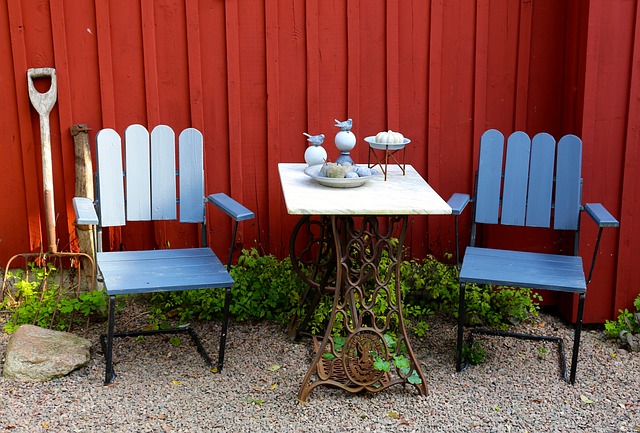 4. Adorn your furniture with accessories
If putting new upholstery on a chair sounds like too much work, try covering it with throw blankets and pillows instead. This is a great way to add color and comfort to your furniture. If you're outside during the evening, a blanket can come in handy after the sun goes down.
5. Add some rope
Wrapping rope around the base of a table or the legs of a chair is an easy way to give your furniture a new and interesting look. If you want to go with a nautical theme, use pops of blue and red to complement the rope.