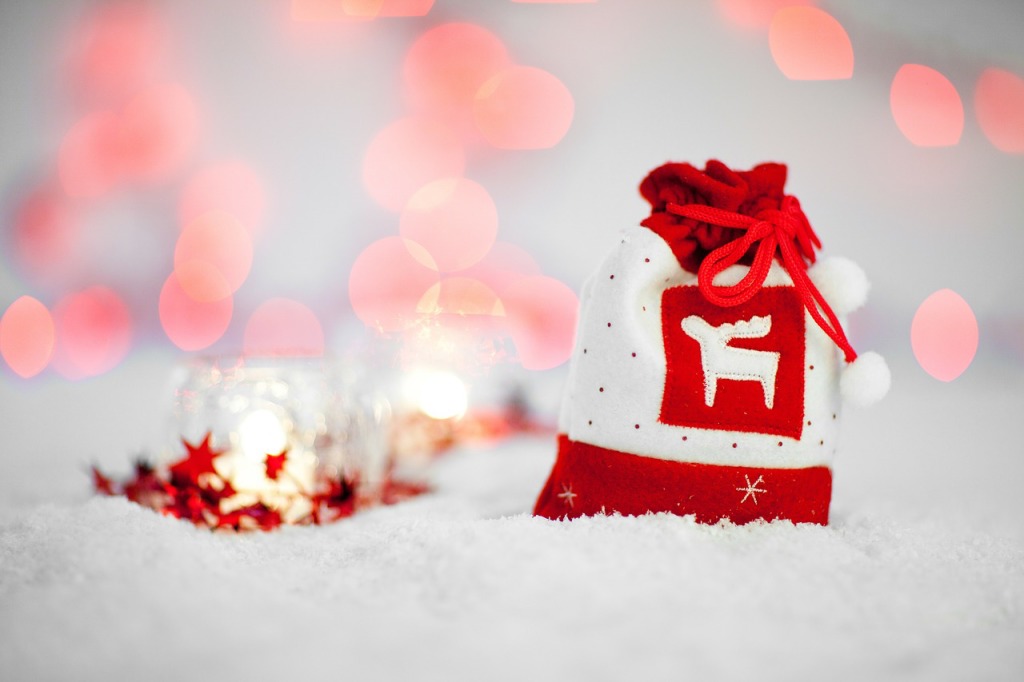 There's a reason the holiday season has been named the most wonderful time of the year. I love everything about the holidays – the music, food, family and yes, even the snow. Another reason I love Christmas is all the decorations. From decorated trees to festive lights, there are plenty of ways to bring cheer into your home. If you're looking for more holiday decorating ideas, check out the DIY tips below. These ideas are easy, fun and will certainly get you and your family into the Christmas spirit!
1. Use three wreaths to make a snowman
If it doesn't typically snow where you live, you can still make a snowman. Just use wreaths instead! Simply use one smaller-size wreath for the head, a medium-size one for the middle and the largest size to be the bottom (detailed instructions here). If you don't live in a snowy region, make a wreath snowman anyway! With greenery, you don't have to worry about your snowman melting when the temperature starts to rise.
2. Turn an old quilt into a tree skirt
Your old quilt has seen better days, but that doesn't mean you have to throw it away. Cut the quilt and fashion it into a tree skirt instead. You can continue to reuse the blanket for holiday decorating in the future.
3. Make your own advent calendar
Count down the days until Christmas using a fun DIY advent calendar! Apartment Therapy offers many cool ideas for you to choose from and instructions to make the project a breeze. I personally like the Advent Calendar Iron-On the best!
4. Forget the vase. Display your poinsettias in a candy cane container instead!
All you need to do is find a tin jar and glue candy canes to cover up the metal. To top off the look, tie a red ribbon around your candy cane vase and make a bow in the front.
5. Create stockings out of sweaters
Repurpose those old sweaters this year and make your own stockings! This project is simple and doesn't even require you to know how to knit or use a sewing machine. Learn more here.
The holidays are finally here, but they go by fast! Get started making your own holiday decorations now so you can celebration your favorite time of year in style.