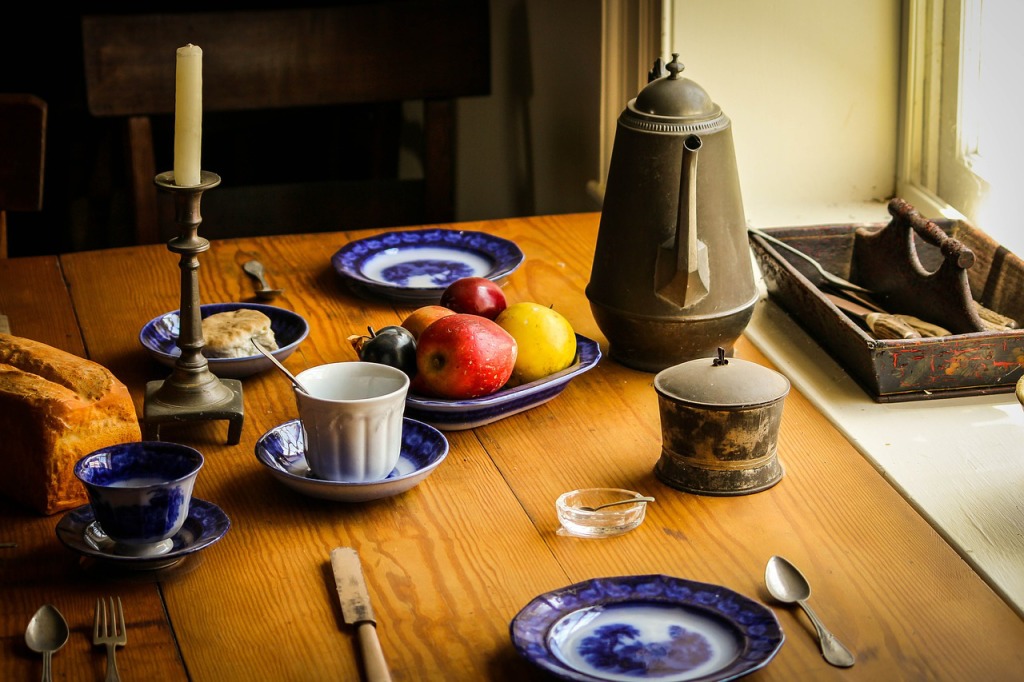 You don't have to live on a farm in the middle of nowhere to enjoy the charming vibe country-style homes often have. Even if you live in a tiny apartment downtown, you can add elements of the country decorating style into your home.
Here are five tips to create a country home style no matter where you live. 
1. Choose natural, rough materials over sleek and shiny ones
The country style is far from modern, as it favors weathered and textured furniture over the sleek and smooth designs found in contemporary homes. A wooden dining table that is a little rough around the edges and wicker storage baskets are perfect for creating a country home.
2. Look for antique accessories and furniture that add character to your home
Like I said before, country furniture and accessories are typically rougher and more weathered than those used in other styles. Rather than buying furniture pieces that are designed to mimic antique designs, actually bring antique furniture and/or accessories into your home. Vintage decor is a great way to add a sense of history and character to a room.
3. Decorate with both warm and neutral colors
Country-style interiors are warm and inviting. Combine colors like blue and yellow with warm neutrals to enjoy a cozier space. Unlike contemporary, the country style doesn't typically contain pops of bold colors, so be sure to incorporate any bright colors throughout the room to create a cohesive design.
4. Bring in fresh flowers
Many people who live in the country grow flowers and bring fresh bouquets inside to give their home a natural boost. Even if you don't have flowers outside, you can fill a vase with beautiful and fragrant flowers to produce the same affect.
5. Consider checkered or floral patterns
Checkered and flower patterns are both popular in the country decorating style. Try checkered blue linens in the kitchen and dining room or a floral bedspread in the bedroom. Even small touches like a floral accent pillow can make an impact.