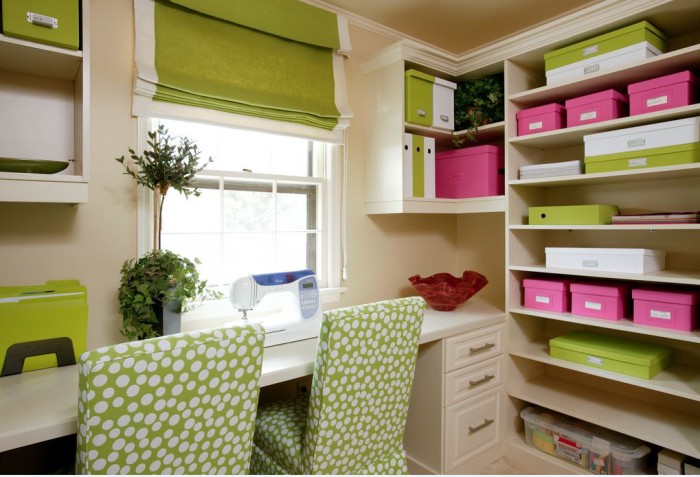 It goes without saying that there are numerous advantages to working at home. One area where you can really get creative (apart from when you choose to take your lunch break) is in decorating your home office.
While many might think that just sitting at a desk and computer will suffice, spending some time customizing your workspace is a way to make your daily grind a little more personal, a way to integrate your work into who you are.
We've put together a few brief pointers on how to make your home office a practical and stylish space that will be a far cry from the monotonous offices you've worked in.
Organize with a Floating Bookshelf
One of the most exciting design trends in recent years has been floating bookshelves. Not only are these units less bulky and obtrusive than traditional bookshelves, but they give a light, almost magical feel to a room. And how many times have you heard an office described as "light" and "magical?" Welcome to the joys of a home office.
If your desk is set against a wall, consider hanging some floating bookshelves around the desk, thereby integrating the two. Set against the walls, the shelves can help you remain organized, working as a system of open concept file cabinets.
Don't' be Stingy with the Chair
After all, it might even be tax deductible!
The chair is where you're going to be doing most of your work, so you want to find something that's ergonomic, comfortable, and quite frankly, a pleasure to sit in.
Many people now stand at their desks. There are a variety of adjustable podiums that can go up and, when you feel like sitting back down, easily lower.
Remember, at home you won't have a boss watching over you, so your furniture and workstation are going to have to entice you with comfort to make sure you stay on task.
Let Yourself Relax and Exercise
Productivity isn't just about cramming yourself into a space and working until your eyes burst. To stay productive, you have to break the day up and find ways to recharge.
It's well documented that relaxation, be it through meditation, brief exercise or just breathing, provides many health benefits. But did you know it might even help you work?
The concept seems counterintuitive, but according to a piece Tony Schwartz wrote for the New York Times, relaxation is a way to make you more productive.
Therefore, it's important that in your home office you have ways to decompress. Consider keeping a lazy boy on hand for a quick mid-afternoon laydown. You could also use an exercise ball for quick stretches and exercises. You may also want to consider how you decorate your office, as a favorite picture or work of art can work wonders on a tired mind.