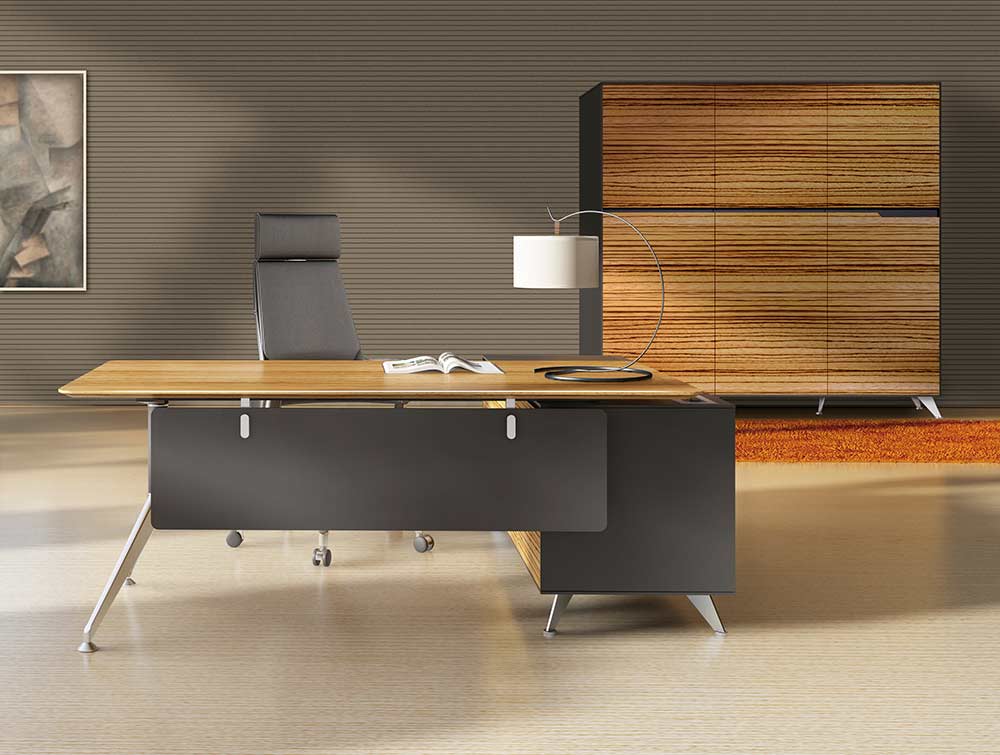 An office is unlike any room in your home. While you want your home office to be stylish, it is also essential to have a setup that promotes productivity. You want your home office to be free from distractions, clutter-free and comfortable so you can work just as effectively from home as you would in a typical office setting. Here are five home office furniture ideas must-haves to keep your space work-friendly.
1. A supportive, yet comfortable chair
If you require a home office, more than likely you have a desk job and sit for the majority of the day. The office chair you choose then should offer good support and a comfortable seat so you don't feel sore and get distracted. You might also consider an adjustable chair so you can sit in a position that best fits your height.
2. Proper lighting
People rarely consider a room's lighting plan when decorating, but good lighting is essential for people who have to work in front of the computer screen. Bad lighting can cause you to become less productive, make you feel more tired and cause eye strains and headaches. Instead of just installing an overhead light, use multiple light sources to achieve a well-lit room without it being too harsh or bright. You will also want to include a lamp near the desk area for more focused task lighting.
3. Smart storage solutions
A cluttered desk or space can instantly make a person more stressed and therefore less productive. Keep your work area organized with file cabinets and desk drawers or shelves that allow you to keep your desk surface clean. If you have supplies or papers that need to be accessed frequently, be sure to keep them in a drawer conveniently nearby.
4. The right desk
Will you need a desk with drawers and shelves? How about space for a computer keyboard? Consider your different needs and browse for a desk to match. While some workers may only need a small, simple desk for their laptop, others might need a more elaborate setup for their space.
5. Décor that makes you happy
While you want your office to be free from distractions, you can still add personality and fun into the workspace. Simple items like a plant or a photo of your family can help boost your mood during the day and actually make you more productive.
With the right furniture, you can create a home office that is functional, organized and stylish all at the same time.