If you have a fascination with French culture and love to follow the country's fashion trends, watch French movies or imagine yourself walking the streets of Paris on a sunny afternoon, then you might find you love French decor, too. There are several different decorating styles that can be characterized as French, but one of France's most popular styles is French rustic (also called French country). It's both charming and welcoming, two essentials of a home sweet home. Here are five ways you can incorporate French rustic decor into your interior design.
1. Bring rooster-themed decor into the kitchen
Roosters are commonly found in French interiors, and while the idea of decorating with this farm animal might sound strange, you'll find the look surprisingly whimsical. Incorporate roosters with wall paintings, figurines or even salt and pepper shakers. There's no better way to design an authentic French-country style than to add a rooster or two to your current setup.
2. Set a vase of fresh flowers on the dining room table
Finding the perfect centerpiece is easy if you're following the French rustic decorating style. Overall, the look is simple, so bring in some beautiful flowers (yellow is a great color to consider) to adorn your dining table. Family and friends will appreciate the fresh scent when gathered around the table to share a meal.
3. Add an armoire in the bedroom
An antique armoire is a great way to organize your wardrobe while incorporating a French style in your bedroom's design. Much more elegant and stately than your ordinary dresser, an armoire is also good for adding more visual interest to your space.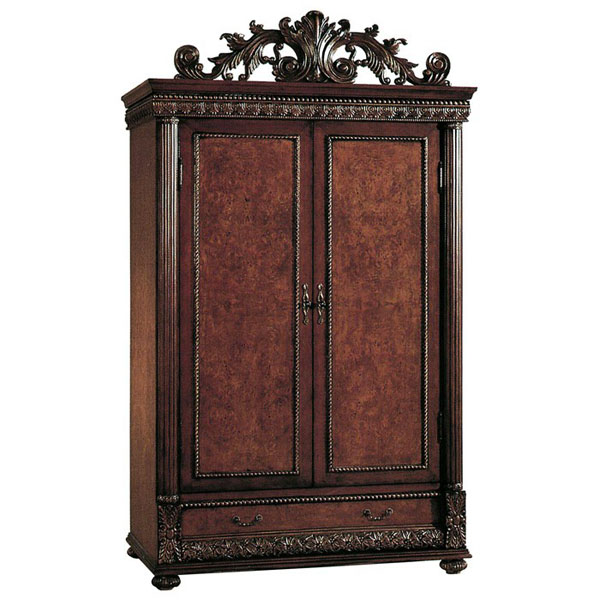 4. Throw a printed white tablecloth over your coffee table
Linens are often used to cover dining room tables, but you can create a look that is uniquely French country by covering your coffee table as well. To find a tablecloth that fits in with the French country style, choose a white linen with color designs printed on the cloth.
5. Give any room a feminine touch with ruffles
Whether it's a bed skirt or window curtains, ruffled linens offer an easy way to get the French country look just right. Look for areas that could use more French decor and complete the style with ruffled fabric.