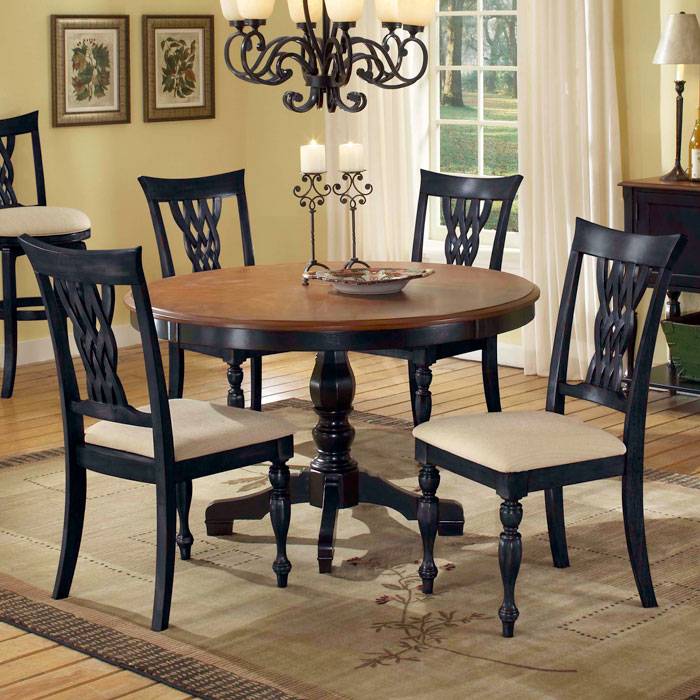 You've selected a beautiful table for the dining room, but what about a table for the kitchen? If you have the space, your kitchen is a great spot for a casual dining area for low-key evenings. Here are a few considerations to keep in mind during your search.
1. The kitchen table is generally smaller than a dining room table
The dining room is a space dedicated for eating, so it makes sense to bring a large table into the dining room where you host dinner parties and holiday gatherings. The kitchen is where you cook and wash dishes, so it's more important that you have enough room to walk around with ease. A table that can seat three or four people is the perfect size, since you probably won't be serving guests in the kitchen anyway.
2. Circular tables are a great option for kitchens
Round tables tend to give off a slightly more casual vibe and are typically smaller, making them a good addition to your kitchen. When looking at various designs and styles, consider the round options first to see if you can find one that would be a good fit for your space.
3. Would a kitchen island make more sense?
If you have a smaller space, a kitchen island might make more sense than a table. Islands can be placed in the center of your kitchen without getting in the way. They provide extra counter space when cooking and they can even offer additional storage space if needed.
There is no "right" table for your kitchen, but there are options better suited for your space. Measure your space to determine the best size and keep these considerations in mind to find a practical design that you love.