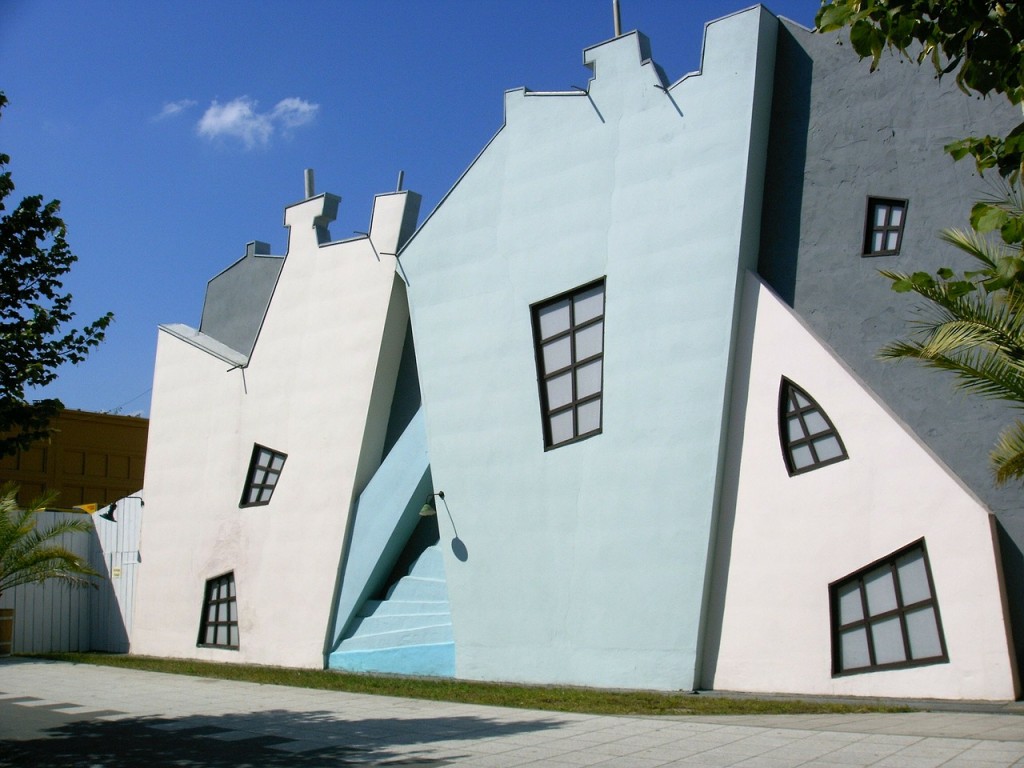 Finding room in your home to store all of your stuff, plus furniture and decor, can be tricky. While it can help to host an annual garage sale to get rid of the junk you don't need, it probably won't solve all of your problems.
What you need is a better space-saving strategy. If there is a particular room or two that feel especially overcrowded in your home, continue reading below. These space-saving tips will help you maximize the space you have, whether it's in the bedroom, kitchen, bathroom or living room.
Reclaim your bedroom space
The bedroom should be your space, but it might not feel that way if the room is overcrowded. A cluttered room can make it feel as though someone else took over, and you have no choice but to try and feel comfortable in your space. It's time to put an end to the chaotic interior design that is your bedroom. Reclaim your room so you can feel happy, relaxed and in control once more.
1. Try a hanging or corner shelf
Nightstands are very convenient to have by the bed, but yours might be taking up more space than necessary. Instead, try using a hanging shelf as a nightstand. A hanging shelf can still hold your lamp, glass of water and book, and it won't take up any floor space.
If you still need more surface space, utilize your corners. A corner shelf allows you to display decorative items without taking up a lot of room.
2. Consider a futon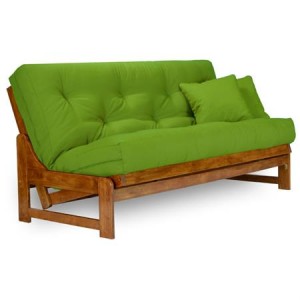 Futons are becoming popular solutions for small spaces. They're smaller than most beds and can be folded easily to become a sofa, providing you with extra room during the day. They can also be very comfortable and stylish, depending on the level of quality you choose.
3. Invest in bed storage
If a futon isn't for you, then choose a bed that allows you to sleep great at night and store your clothes. Beds with drawers underneath are great space savers because they allow you to utilize space that is already occupied.
4. Organize your closet with smarter solutions
Sometimes it's not the space you have but how you use it that matters. Consider how you can use your closet space more effectively. For example, a hanging shoe organizer provides a place for you to store your shoes and still leaves you with floor space for other items. If you can, consider adding another hanging bar in your closet if all of your clothes don't fit on just one.
5. Hang up wall lights
No room for a table or floor lamp? Hang up wall lights instead. Sconces placed on each side of the bed will provide great task lighting for when you want to read before bed or need to get up in the middle of the night. During the day, they can also be turned on to create a soft glow.
Having a small room doesn't mean you have to suffer from an overcrowded space. Consider ways you can store your personal items without cluttering your room so you can enjoy your bedroom once more.
Getting rid of the clutter in your kitchen
A slightly crowded living room can come off as charming and eclectic. But a crowded kitchen? Now that's another story. Trying to cook meals, eat dinner or wash and put away dishes in a cluttered kitchen can be very frustrating – frustrating enough that you soon might will want to prepare only frozen dinners.
Find easy tricks you can use to save space without having to redesign your kitchen or buy new appliances. Clear the clutter in your kitchen and save room with these useful tips. An organized kitchen will make it easy for you to prepare and enjoy your favorite meals.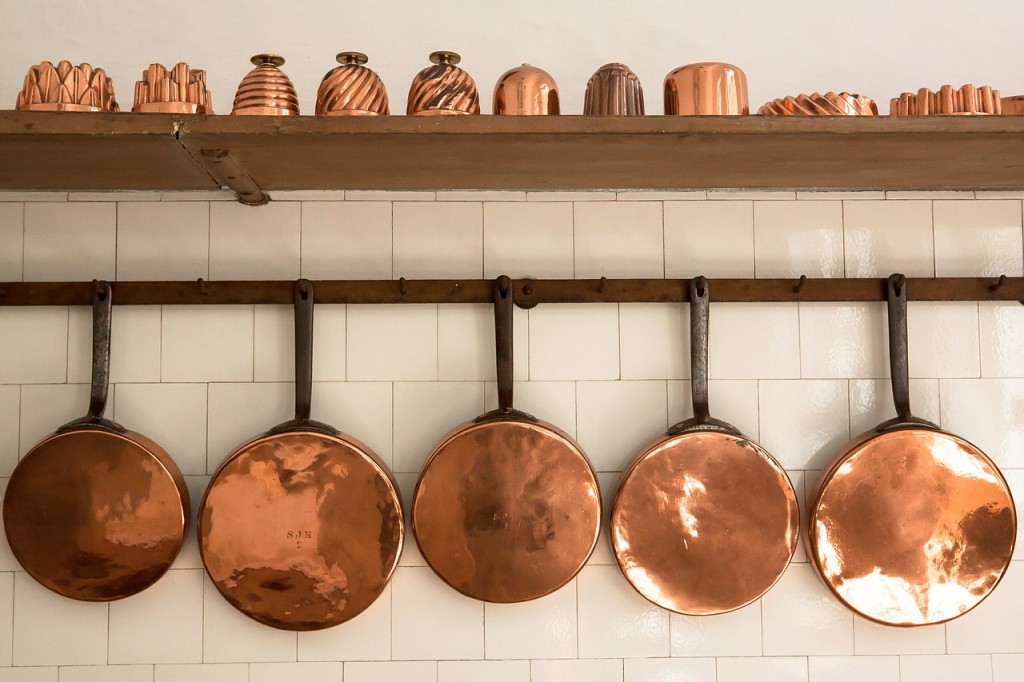 1. Utilize wall and ceiling space
Who says that pots and pans have to be stored away in a cupboard? Wall and ceiling space can be used to store kitchenware, too! Pots and pans are easy to hang up and you will have more room in your cupboards for pans, serving bowls and other kitchen supplies. Coffee cups are great to hang up, as well.
2. Use kitchen items as décor
A few decorative pieces here or there won't hurt, but it's important that you aren't crowding your kitchen with unnecessary items. An easy compromise is to use food and other kitchen supplies as decor instead. Put your spices into small glass containers and hang them up on the wall with a spice rack. Add color with a fruit bowl on the kitchen island. Even the pots and pans you hang on the walls or ceilings can be considered your decor, especially if you have colorful kitchenware.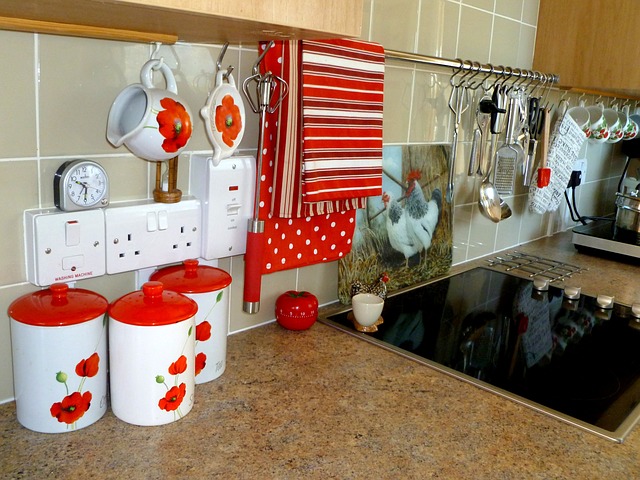 3. Invest in a rolling cart
If you don't have a lot of counter space to work with, you don't necessarily have to install more countertops (you probably don't have room to anyway). A rolling cart can provide you with extra counter space when you're cooking, and you can easily move it away when you no longer need it. You can never have too much counter space while cooking!
4. Place stools underneath your kitchen island
This will only work if your island is set up like a table – with room underneath. If you can, place your stools underneath the island when they are not being used. This simple trick will open up a lot of space for you to move around. If there isn't room underneath the island for chairs or stools, consider investing in smaller stools that take up less space.
5. Use the dining room for storage if you can
Not all of your kitchenware needs to be stored in the kitchen. If you have a large enough dining room, use a buffet to store dishware and other kitchen items that won't fit in the kitchen. Having a buffet can give you the chance to show off your best dishware and also provides surface space to display decorative items.
Prevent your bathroom from feeling overcrowded
Has a crowded bathroom got you down? Remodeling is one solution, but it's not the easiest or the most affordable. What you need to do is rethink your bathroom storage strategy and possibly utilities, as well. Here are some ways homeowners can help prevent a bathroom from becoming overcrowded. Consider which changes would make the most sense for you and your home.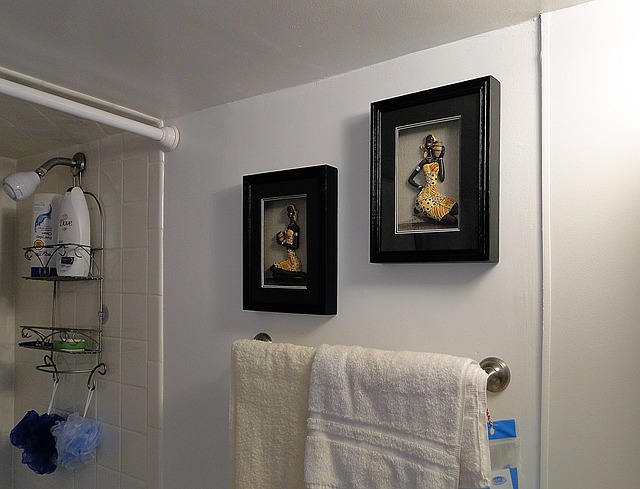 1. Think vertical
Using wall space is essential in small spaces, and using as much wall space as you can is especially important. Think vertical when adding storage shelves and cabinets to your bathroom. Obviously you don't want to go so high that it becomes impossible to grab bathroom supplies, but use what you can to store stuff and keep your bathroom organized.
2. Take advantage of bath and shower space
Shower baskets and racks can often hold a lot of shower supplies without taking up much space. If you have a shower and bathtub combo, consider using the corners of the tub to hold items like soap or your shampoo and conditioner. That way you can keep shower supplies out of the vanity cupboards and make room for other items that need to be stored.
3. Consider a bedroom vanity
If you have a small bathroom, but a larger bedroom, consider setting up a vanity in the bedroom. This will prevent your beauty products from overcrowding your bathroom space. Having a vanity in the bedroom also means that you won't have to spend as much time hogging the bathroom in the morning; you know your whole family will be grateful for that.
4. Keep only what you need and store the rest elsewhere
Buying in bulk or taking advantage of two-for-one deals can save you money, but it also means that you'll have more products to store. To keep your bathroom from becoming cluttered, buy smaller-sized, reusable bottles and fill them with soap, shampoo, conditioner, etc. Then you can put away the bigger bottles in storage closets, the basement or wherever you have some spare room.
5. Try a wall-mounted sink
If you don't have the space for a large vanity sink, try a wall-mounted sink instead. Wall-mounted sinks are great for small bathrooms and will help the room appear bigger and less cramped. You can then rely on the walls to store your bathroom products.
Is your bathroom too cramped for comfort? It's time to reorganize your bathroom and reduce the clutter. Go through your bathroom products and decide what you really need to store and which items can be kept elsewhere. If you need to, downsize your utilities. Changes like these can have a huge impact and may be just what your bathroom needs.
Save space in your living room with these easy solutions
Living rooms should be comfortable and welcoming, not overcrowded. If your living room is a little too cramped to be cozy, consider these space-saving tips below as possible solutions. Oftentimes the furniture and decor you choose can make all the difference.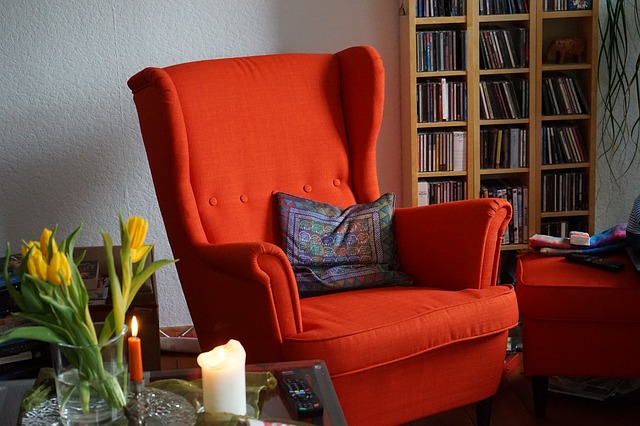 1. Consider dual-purpose furniture like ottomans and benches
Need extra seating in the living room? A foot rest? How about more storage? With ottomans and benches, you can store items, relax your feet and enjoy additional seating when needed. If you need to store larger items like spare blankets and pillows, choose a bench. Ottomans are good for storing game controllers, movies and books.
2. Invest in better end and coffee tables
If your end and coffee tables only have surface space for you to display decorative pieces, you're missing a great storage opportunity. Instead, look for tables with a bottom shelf that you can use to keep books and magazines. End tables with drawers are great for storing remote controls, pens and paper.
3. Less is more, so make every piece count
You don't need to crowd your living room with furniture and decor to make a stylish statement. Look for items that will make a bigger impact, so you can decorate with less. A stand-out pendant, for example, can bring eye-catching style to your room without taking up any floor space. The less cluttered your room is with decor, the more spacious it will look and feel.
4. Replace over-sized furniture with compact alternatives
If your furniture is too big for your small living room, the space will look overcrowded. Scaling furniture to the size of the room is essential when decorating and can determine whether the overall design looks appealing. If your living room is really small, it might look better with a smaller sofa.
5. Decorate with reflective and transparent surfaces
Reflective objects like mirrors and transparent surfaces can make your living room appear larger than it really is. Hang up a large mirror or a collage of smaller-sized ones to open up your space. Strategically placing your mirrors so they reflect light is best. If it matches your living room's style, choose a glass coffee table. As long as your room appears bigger, you'll feel more comfortable in your space.
Design your living room to be just the right amount of cozy with these space-saving tips. Smaller furniture and a few design tricks can do wonders for your space.
You might have a small bedroom or bathroom, but that doesn't mean the room has to feel crowded or look cluttered. Use these tips to save space and design a home you love.