Granite countertops are durable, stylish, sanitary and easy to clean. It's no wonder they're a popular choice for homeowners. If you've decided you too want granite countertops in your home, use these color ideas for matching your countertops to kitchen furniture. While not an exclusive list, these are some of my favorite color combinations.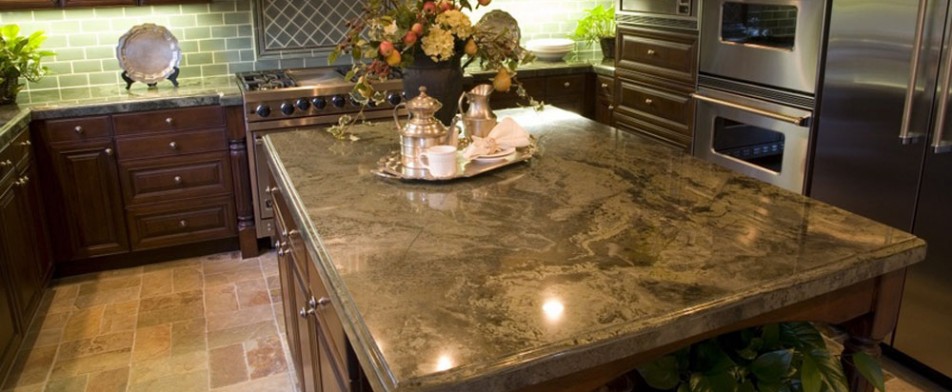 Black and white
If want to go modern, pair black countertops with white kitchen furniture (or vice versa). The contrasting colors will give your kitchen a sharp look.
Beige and brown
Try pairing a beige or taupe granite countertop with wooden cabinetry. This is the perfect color combination if you want to design a warm, inviting kitchen.
White and white
While farmhouse kitchens don't have to be mostly white, it is an easy way to create the style. You could also do white granite countertops with wooden furniture.
Blue and white
I've listed a lot of neutral colors so far, but that doesn't mean you can't add color to your kitchen. Try a blue granite countertop with white cabinets for a peaceful, country-style kitchen.
Neutral and bold 
There are many color combinations you can choose, but if you're going to choose a bold color for your countertops or furniture, it's usually important that the other shade you pick is a neutral one. For example, if your kitchen furniture is a bright red, make sure your granite countertops are white or another complementing color.
What are your favorite kitchen color combinations? Send a comment and let us know!