Of all the rooms in your home, the laundry room has probably received the least love. It's a necessary part of every home, yet most homeowners don't give it a passing glance when it comes to décor, layout and organization. Your laundry room probably still has the white or unfinished walls from when you moved in, and it has likely accumulated quite the hoard of random household objects. If this is the case, it's time to show your laundry room some affection and give it the makeover it deserves.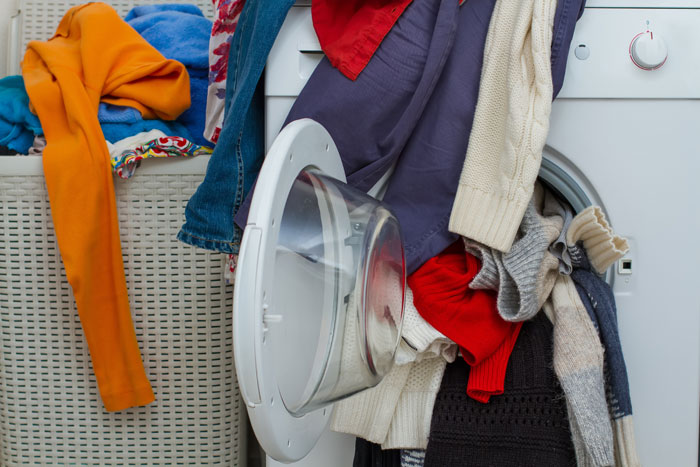 If you're not sure where to start, we've created a series of posts to help you choose a direction. If your laundry needs a lot of work, reading our post on redoing the room's layout may be the best place to start. Perhaps you need serious help organizing all the miscellaneous items that have ended up in your laundry room. For that, look no further than our post on storage optimization. If you just want to keep the makeover sweet and simple, however, a change of color could be all you need. Our post on how to pick the right color offers great advice.
Whether you need a light makeover or an intense overhaul, read through our tips and tricks before you begin.
With these great ideas for establishing an efficient layout, increasing storage capabilities, finding the right wall color and adding simple accessories, you can finally turn your laundry room into a stylish and well-organized space.