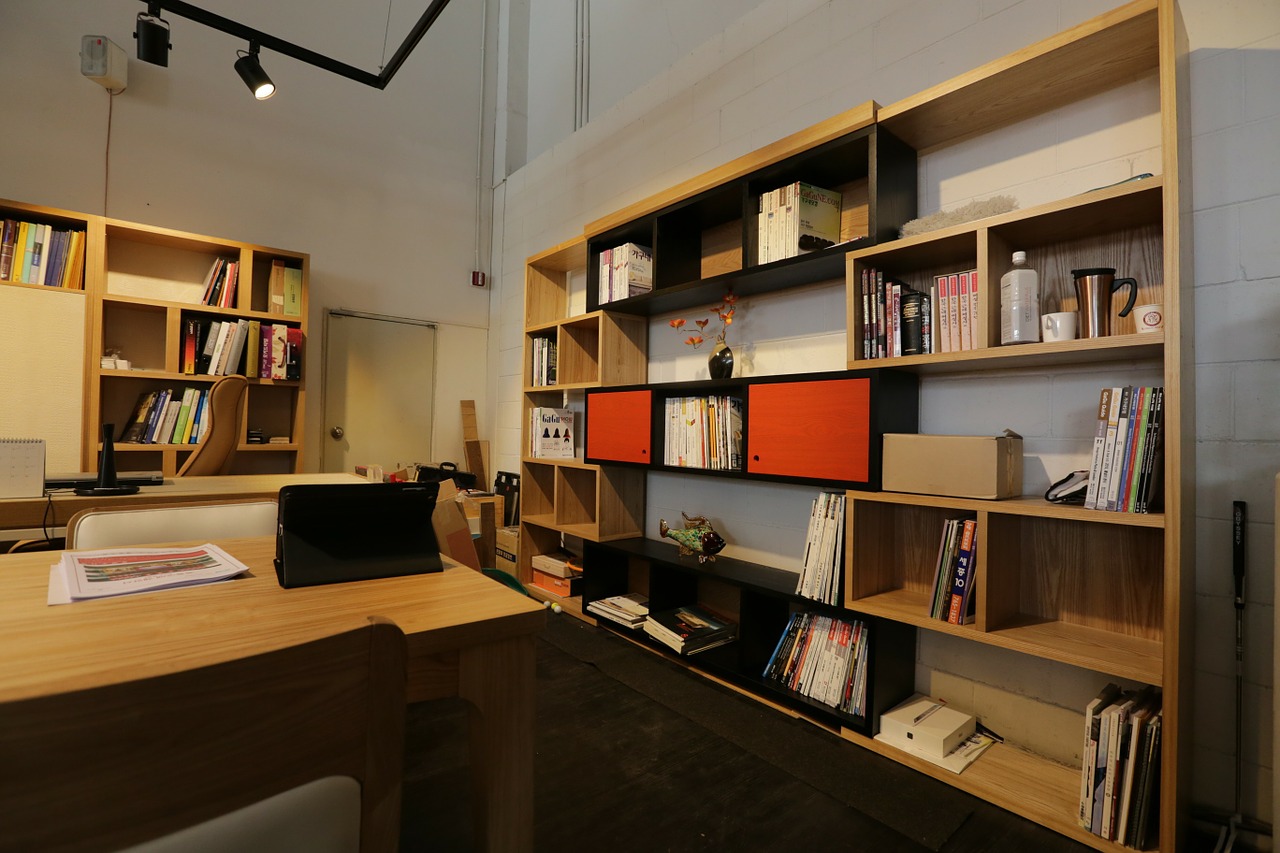 There's a lot to consider when you design your home office. You'll probably find that you're in a constant balancing act between function and style. After all, you'll be spending a lot of time in this room and the slightest details, from monitor height to chair style, can make a huge difference.
It goes without saying that light, in one form or another, will surround you in your home office. The question is how to get the right quality of light, and how to adjust it in a way that it keeps your eyes from exhaustion, helps you work and complements the room.
This is an art in itself. There's more to it than just going out and buying a lamp and a few spare bulbs. In fact, proper lighting begins before anything is plugged in. To help you maximize the benefits of light, we've put together a few key pointers that should serve as guidelines for you to expand on.
Layer Up
In many ways, layering is the founding principle of good lighting. You don't want all your light coming from once source, simply because it's restrictive. Drawing from several sources, however, allows you to have some flexibility. As the hours of your workday go by and the outside light changes, different tasks will require varying intensities of light; you want to stay flexible and be able to adjust your lighting to suit any occasion.
Natural light
Some of the best things in life are free, and natural sun light is one of those things. If your home office has windows, you have a great opportunity to fill your workplace with the best light available. However, here are a few hints on how to manipulate it properly.
Make sure you have curtains to mute the light, and translucent shades also work. Light that is too strong can distract you from work, cause headaches or simply be blinding.
Computers should be placed so their screens don't reflect incoming sunlight. Try to make it so you are facing out the window. This will reduce glare and eye fatigue, and best of all you'll get an outside vista!
Overhead lighting
For overhead lighting, the best advice is to keep it dim. This allows you to have a solid lighting platform to build on. You can always make things brighter, but if the overhead light is too strong it can quickly overwhelm your workspace and lead to eye exhaustion.
To keep things dim, simply install low-wattage bulb or, if applicable, attach light fixtures that can diffuse or mute the light.
Task Lamps
You might recognize these from your college dorm days. Task lamps shine a concentrated amount of light in a single direction, making them great when you need to concentrate on a specific task and focus light on that area.
A Note about Computers and Light
Most of us work on a computer these days. Because we're staring into a bright screen for so long, it's important to keep the lights dim. This allows you to better view the computer screen.
According to Remodelista, it's very important to minimize the glare on the computer screen. You can do this by creating proper light layers and adjusting their levels throughout the day. This will reduce much of the eye exhaustion that comes from working at a computer.