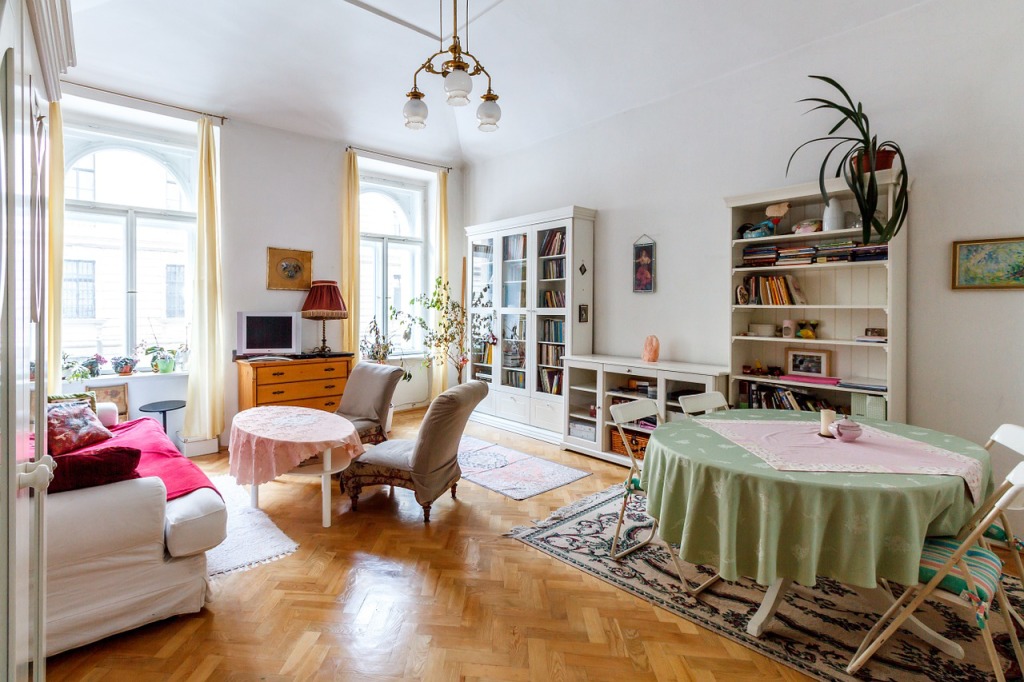 Tired of staring at a boring blank wall, but not sure how to fill the space? Try one of these creative wall decorating ideas. These simple solutions will liven up any wall – and room – in no time!
Design your own gallery with an art collage
Everyone hangs up artwork, but you can make your wall stand out by creating a collage. Choose pictures featuring various shapes and sizes to keep the look interesting. To prevent your collection from appearing chaotic, look for artwork with similar colors and themes.
Cover the wall with a tapestry or throw blanket
Blankets aren't just for snuggling. A throw or tapestry featuring an eye-catching design can also make wonderful wall decor. And as the seasons change, you can easily replace your throw for a style to match.
Bring back wallpaper
Wallpaper might have lost its popularity for a while, but the trend is making a comeback. This time, instead of covering every wall in the room with paper, home owners are using wallpaper to design a stand-out accent wall.
Give your space personality with a chalkboard
You don't have to be a teacher to write on a chalkboard. Use a chalkboard in the kitchen to give your space a cafe vibe. Hang one up in the bedroom and use the chalkboard to write down reminders or motivational messages. The possibilities are endless!
Turn your hats and jewelry into decor
You might already own the perfect wall decor and not even know it. In the bedroom, necklaces and fashionable hats can be displayed on your wall easily with hooks. This solution doubles as storage and decor!
Get crafty with stencils 
If you like to spend your Saturdays working on DIY projects, spend this weekend designing your own wall decor. Stencils are easy to use (even if you're not an artist) and you can impress guests with your crafty skills. If you would rather not use stencils at all, use your blank wall as an opportunity to let your imagination run wild and show off your natural talent.
Make your photos stand out with canvas prints 
Picture frames are great, but they don't have the same eye-catching appearance that canvas prints do. Take your favorite photos and blow them up to share your best memories to all who walk into your home.