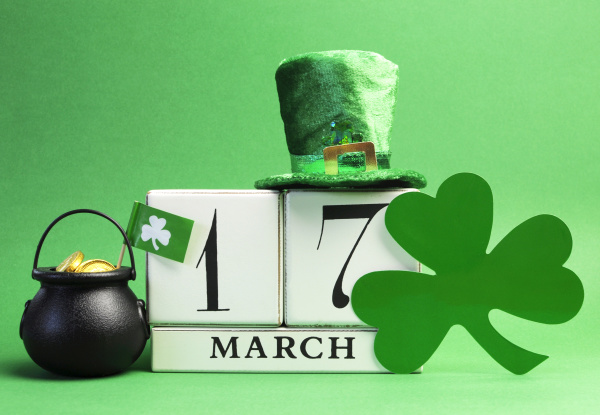 You don't have to go out to crowded bars and restaurants to have a good time on St. Paddy's Day. Throw a party in your own home and celebrate the holiday with close family and friends instead. These simple St. Patrick's Day decoration ideas will help get you ready for the big day.
Bring in a few potted plants. Green is the primary color used to decorate for St. Paddy's Day, and there are plenty of way to incorporate this color into your interior design. One way is to decorate with fresh plants that energize your space. (Bonus: you don't have to get rid of your plants when the holiday is over!)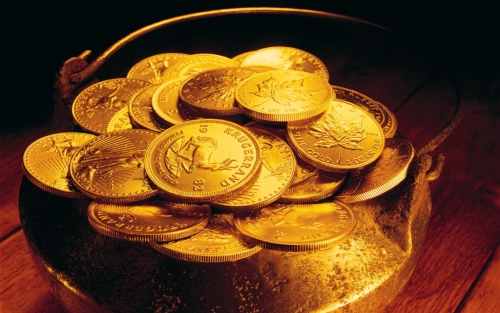 Set down a "pot of gold" at the dinner table. Take the cauldron you use to decorate during Halloween, fill it with fake gold and voila! You now have the perfect centerpiece for your dinner party.
Hang a green wreath on the front door. Christmas isn't the only time for wreaths. Welcome guests into you home and to enjoy the party by putting a festive St. Patrick's Day wreath on display.
Make your own luck. Using decorative letters, spell out the word "luck" and place it next to a festive leprechaun.
Tie the look together with festive shamrocks. Nothing says St. Paddy's Day better than a green shamrock. Use this symbol of luck throughout the home to give your party an authentic touch. A great way to incorporate shamrocks into your decor is to use plates, napkins and other dinnerware items that feature the St. Paddy's symbol.
If you don't want to go through the trouble of decorating for only one party, you can use green accessories to celebrate both St. Paddy's Day and spring. Green represents growth and is the perfect accessory to this warmer season. Throw pillows, vases and small knick-knacks are a great way to add green to your home's design.