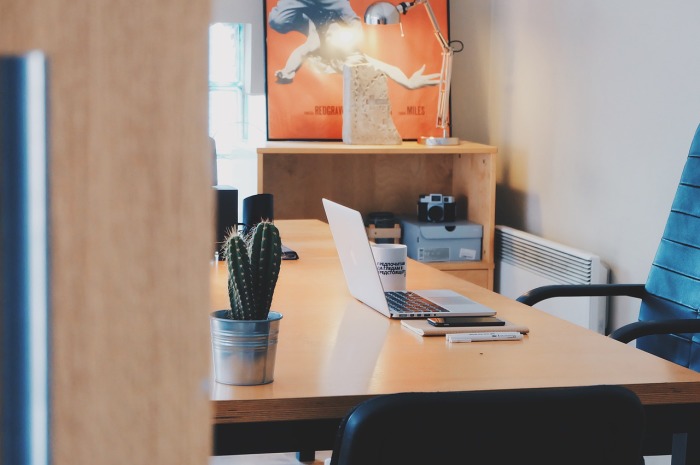 You already know that a home office requires a supportive chair, ample storage space and great lighting in order for it to be a productive work environment. But what about decor? Decorating an office isn't the same as decorating a living room or bedroom. The office is an extension of your home, but it is also an area where you need to find focus and motivation. Here's a quick guide to help you choose the right accessories for your space.
1. Keep it simple
You don't want to leave your office dull – a dreary work environment is hardly motivating. You do, however, want to avoid designing a space that is too overwhelming or distracting. Keep it simple with just a few big accents here and there. An abstract painting is a great way to get your creative juices flowing and create a space where you actually want to work during the day.
2. Add a plant for energy
There are many green plants that are known for their air-purifying qualities. Bring fresh energy to your home office with plants like the peace lily or Boston fern. Both plants improve air quality and are easy to maintain.
3. Incorporate the color blue
The color blue is said to not only reduce stress, but also help boost productivity. Find ways to add blue into your decorating scheme. Artwork, rugs and vases are just a few ways you can add color to your office.
4. Create a cozy space
You don't want an office that is so comfortable that you end up falling asleep. But cozy touches here and there, like a rug, can make your space feel warm and welcoming. You spend a lot of time in your office during the week, so it's important to enjoy your surroundings!
5. Bring in a few personal touches
A family photo, a DIY painting or souvenirs from past trips can make great additions to your home office. When the work is piling up and you're starting to feel stressed, sometimes a quick look at a photo or keepsake can be just what you need to calm down and find encouragement.