If you're having company over for Easter brunch or dinner this year, take some time beforehand to consider the best way to set up your table. While you want your table to look seasonal and stylish, it should also be set up strategically so that guests can sit and eat comfortably. These five tips will help you set up the perfect Easter table that everyone will enjoy.
1. Serve food buffet style
When you're eating with just four or five people, it's easy to serve food family-style, where you pass around the food while sitting. If you're hosting a meal for a large group of people, however, placing food on the table can make it feel cramped. Set up a buffet table in a separate room for Easter Sunday instead. This will prevent your table from feeling overcrowded and will leave room for seasonal décor.
2. Choose a room best-suited for large groups
While it makes sense to eat Easter dinner in the dining room, it may not always be the best option. If you're hosting a meal for a large group of people and you're planning on using more than one table, you should eat in a larger space. Guests should be able to get up and walk around comfortably, so set up tables in a room, such as the living room, that will allow them to do so.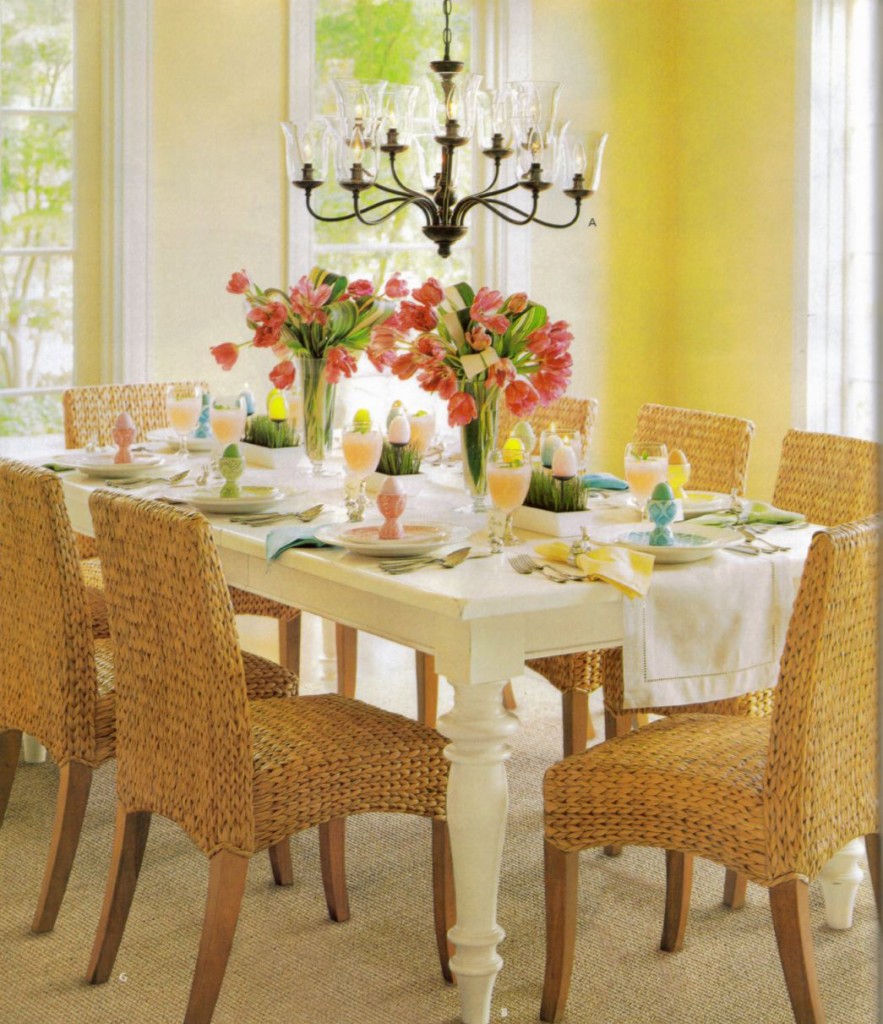 3. Decorate the table with a seasonal centerpiece
Easter is a special occasion, so decorate your table to enhance the celebration. Flowers like lilies or tulips make perfect centerpieces as they bloom in the spring and add fresh fragrance to the room. If you have already painted Easter eggs, another festive idea is to put those eggs in a small decorative basket to be the centerpiece.
4. Cover tables with pastel-colored linens
If hosting a large dinner is forcing you to put together mismatched tables in order to provide adequate seating, you can cover those tables with light-colored table cloths. Pastel colors like yellow, pink or lavender are good choices and a nice seasonal touch for your table.
5. Set up the table the night before Easter
Easter is a day to celebrate and enjoy the company of family. Instead of feeling stressed and rundown while trying to cook food and set everything up just hours before guests arrive, set up your table the night before. That way you will have one less task to complete on Easter Sunday and more time to enjoy the holiday.