Spring is here and summer is on its way – more than likely, you feel refreshed and rejuvenated now, too, thanks to the longer days and warmer weather. After months of cooler temperatures and even snow, depending on where you live, it's common to have more energy. You might even find yourself in a better mood. Take advantage of the invigorated new you to freshen up your home and bring new life into your interior design. Simple updates like new window treatments can help give your space the boost it needs to stay as animated as you.
1. Be bold with a bright color
Spring is the season when flowers start to bloom and the grass starts to turn green again. It's the season when color returns. Bring color back into your interior design with a bright curtain covering your window. A vibrant new curtain instantly perks up any lackluster environment.
2. Add depth with textured fabric
A little texture goes a long way toward making a room appear interesting. Hang a textured curtain or install a shade that can add depth to your space. If you already have a colorful room, this is one way to take the look further without going overboard.
3. Let the sun shine in with transparent curtains
With the longer days, you have a little bit more time to enjoy the sun. Take advantage of this by hanging transparent curtains designed to let some of that natural sunlight into your room. For those days you can't spend outdoors, your new curtains will help you bring some of the outdoors into your home (and still block out the harsh glare).
4. Try a new type of window treatment to keep your design fresh
If you've always used curtains to cover windows, try a shade or add a valance instead. Sometimes just trying something new is all you need to spice up your space.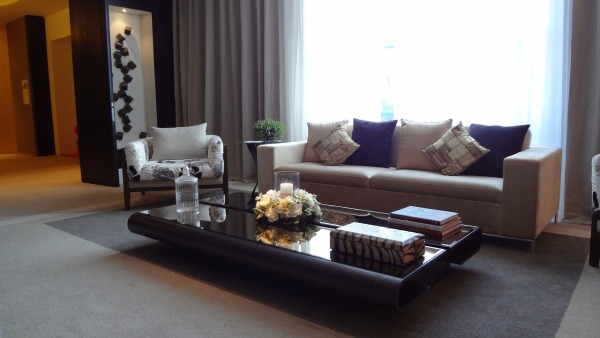 5. Incorporate a print for standout style
Rather than just selecting a solid-color window treatment, try one that features an eye-catching pattern or beautiful design. If you have a small room, this allows you to add style and visual interest without cluttering your space.